Mitral Valve Disease and the
Cavalier King Charles Spaniel
Page 2 -- Research News
---
August 2014: Serotonin study shows concentration highest in cavaliers, with or without mitral valve disease . In an August 2014 study by an international team of veterinary cardiologists (S.E. Cremer, G.E. Singletary, L.H. Olsen, K. Wallace, J. Häggström, I. Ljungvall, K. Höglund, C.A. Reynolds. N. Pizzinat, and M.A. Oyama), 45 dogs, including 12 healthy cavaliers and 14 MVD-affected cavaliers, were tested for concentrations of serotonin (5-hydroxytryptamine, 5HT) in their blood platelets and heart valve tissues. The researchers found that 5HT levels were significantly higher in CKCSs than non-CKCSs, and that the 5HT was highest in healthy cavaliers. As for 5HT in the dogs' heart valve tissues, it was significantly higher in mitral valve tissues of dogs with MVD than in the heart tissues of those with other heart disorders. They conclude that serotonin may be a signal for potential MVD. They recommend further investigation of interactions of platelet, valvular, and myocardial 5HT.

August 2014: NC State veterinarians make progress in stem cell therapy for damaged heart tissue. In an October 2014 report, a veterinary research team at North Carolina State University, led by Dr. Ke Cheng (right), has figured out a way to magnetize cardiac stem cells so that they are directed to the hearts of rats and remain there to perform therapeutic effects. A recurring problem with cardiac stem cells is that the heart's constant motion will wash cells out of the heart and into the blood system, where they are wasted. Dr. Cheng has attached metalic nanoparticles from an FDA-approved drug, Feraheme, to cardiac stem cells and used a magnetic field to keep the cells in the heart. The process has resulted in a three-fold increase in cell retention in the rats' hearts.
July 2014: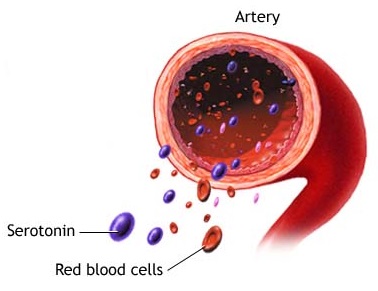 International team of cardiologists find cavaliers have higher serotonin concentrations in platelets . In a July 2014 study, cardiologist researchers from Denmark, Sweden, the USA, and France (S.E. Cremer, G.E. Singletary, L.H. Olsen, K. Wallace, J. Häggström, I. Ljungvall, K. Höglund, C.A. Reynolds, N. Pizzinat, M.A. Oyama) compared serotonin concentrations in blood plasma of 26 cavaliers (12 healthy and 14 with mitral valve disease) and 19 non-CKCSs (8 healthy and 11 with MVD). They found that platelet serotonin was elevated in cavaliers compared to the other breeds. They also found that left ventricular myocardial and mitral valve leaflet tissue in deceased MVD dogs was elevated compared to dogs which died without cardiac disease.
July 2014: Thailand researchers find no difference in serotonin concentrations between healthy dogs and those with MVD, but ... In a July 2014 study by Thailand researchers Tanawan Mangklabruks and Sirilak Disatian Surachetpong, they examined serotonin concentrations in 20 healthy dogs and 23 dogs with MVD. They did not find any difference in either the plasma or the platelet serotonin concentrations between the two groups. They concluded that:
"Circulating plasma serotonin is unlikely a major source of serotonin signaling in canine MMVD. Platelets could be a source of serotonin in canine MMVD through platelet adhesion to the mitral valve; however, the amount of serotonin stored in platelets of healthy dogs and dogs with MMVD is not different."
EDITOR'S NOTE: However, they did not focus exclusively on cavaliers. A July 2013 study of 120 dogs, including 92 cavaliers, found that cavaliers had higher concentrations of serum serotonin (serum 5HT) than other breeds not predisposed to mitral valve disease, and that serum 5HT concentrations decreased with increased left atrial enlargement. They concluded that, "the finding of higher serum 5HT concentrations in dogs predisposed to MMVD (CKCS) and dogs with mild MMVD suggests that alterations in 5HT signaling might play a role in progression of early stages of MMVD."

And in the July 2014 international study described directly above this article, the researchers found that platelet serotonin was elevated in cavaliers compared to the other breeds.
July 2014: Swedish researchers find high blood NT-proANP concentrations can predict onset of CHF within months. In a July 2014 study, a team of Swedish cardiologists and other researchers, Drs. Anders S. Eriksson, Jens Häggström, Henrik Duelund Pedersen, Kerstin Hansson, Anna-Kaisa Järvinen, Jari Haukka, and Clarence Kvart, examined 78 cavaliers with mitral valve disease, to evaluate the predictive value of plasma N-terminal pro-atrial natriuretic peptide (NT–proANP) as a marker for progression of mitral regurgitation caused by mitral valve disease. They found that the risk of CHF increased with NT–proANP concentrations above 1000 picomoles per liter (pmol/l). They further found that the risk of the onset of congestive heart failure (CHF) increased with a heart rate greater than 130 beats per minute and a mitral valve murmur grade of 4 to 6.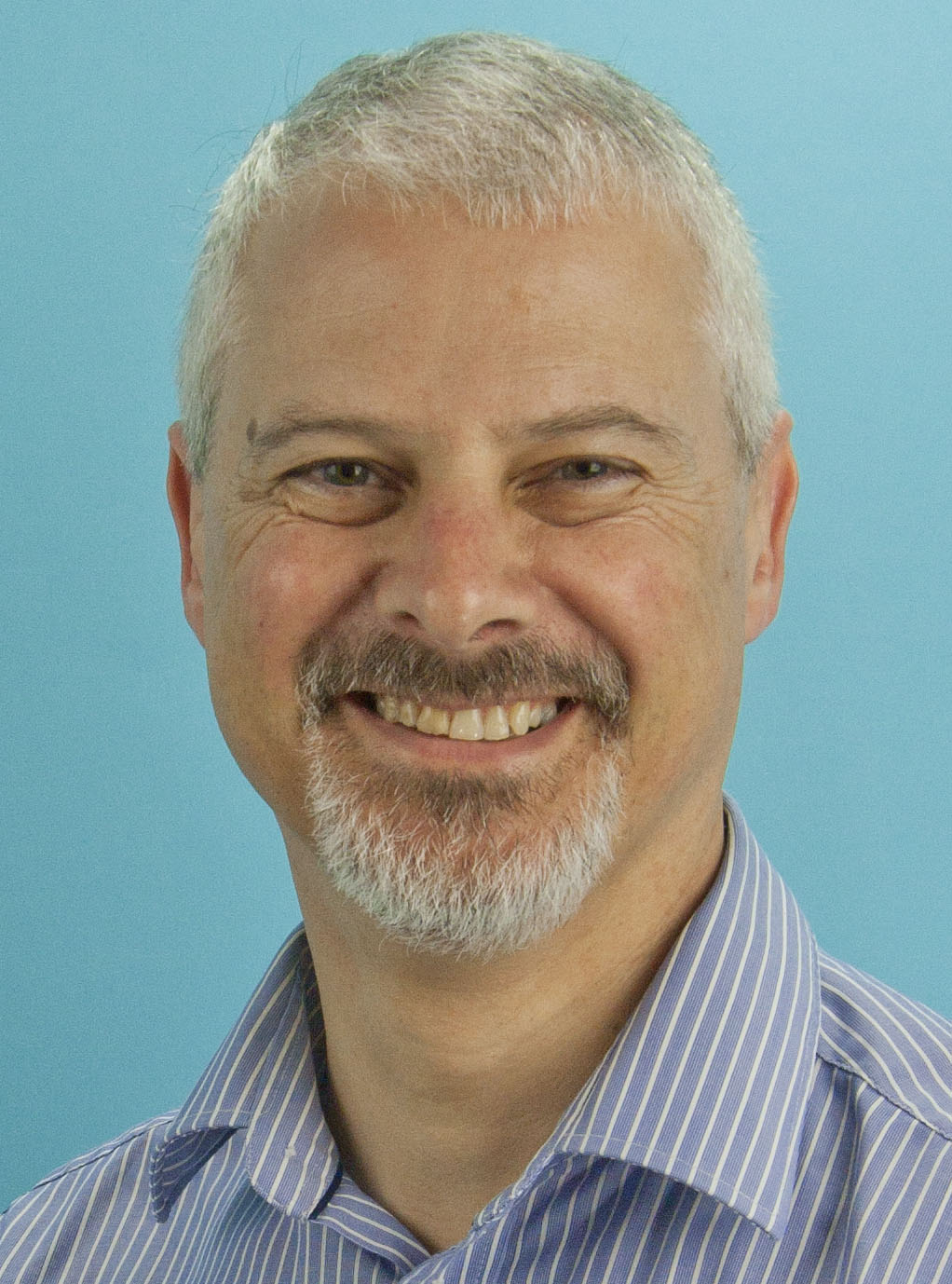 June 2014: UK's Simon Swift moves to University of Florida veterinary school. Mr. Simon Swift (right), board certified veterinary cardiologist and long-time official cardiologist for the UK's Cavalier Club, has moved to the State of Florida and now is a professor at the University of Florida's veterinary school in Gainesville. For well over a decade, Mr. Swift has examined the hearts of thousands of CKCSs at conformation shows in the UK and each year has presented reports and statistics on mitral valve disease at the Cavalier Club's annual general meetings. He is a welcome addition to the board certified cardiologists in Florida.
May 2014: Brazil specialists find pimobendan improves clinical signs of MVD congestive heart failure, compared to digoxin. In a February 2014 report, a team of Brazilian cardiologists and researchers compared 14 dogs in congestive heart failure (CHF) given pimobendan, with 11 CHF dogs given digoxin and 7 CHF dogs given a placebo. All dogs also received doses of ACE-inhibitors and furosemide. They found that the digoxin and placebo groups showed no significant difference throughout the 28 days of treatment. The pimobendan group showed an increased early mitral inflow velocity on day 28, and that serum creatinine increased on days 14 and 28 compared to the baseline, but within normal limits. They concluded that the increase in early mitral inflow velocity on day 28 for pimobendan group is suggestive of diastolic dysfunction improvement, but that this is only one variable related to diastolic function. Only the pimobendan group showed increase in blood creatinine between baseline and days 7 and 28, and this result must be explored in later studies.
May 2014: Japanese researchers find histamine concentration is higher in dogs with MVD. In a May 2014 study by Japanese veterinarians, they studied 28 dogs, including 8 cavaliers, to evaluate whether blood concentration of histamine is associated with mitral valve disease. They concluded:
"In conclusion, the histamine concentration was higher in the population of dogs with CVD [canine valvular disease] compared with the healthy controls. Although the etiopathogenesis of CVD is complex and incompletely understood, it likely involves histamine. Ultimately additional studies are required to determine whether histamine blockers might be useful for the management of dogs with cardiac valvular disease."
May 2014: International team finds link between high-level serotonin-binding and highly-activated blood platelets and mitral valve disease and oversized platelets in cavaliers. In an April 2014 report, a team of researchers from Denmark and the USA studied the levels of serotonin-binding and of platlet activation in 61 CKCSs. They found that cavaliers with moderate-severe MVD and severe MVD tended to have higher levels of platelet activation, and that highly-active platelets and high-level serotonin-binding was strongly associated with oversized platelets. They concluded that further investigation into the significance of serotonin-binding is warranted.
May 2014: French researchers study 134 cavaliers and find their body weights affect echocardiographic interpretations. In an April 2014 study of 134 healthy cavalier King Charles spaniels, a team of French researchers concluded that: "Body weight should be taken into account when interpreting echocardiographic values in CKCS, except for LA/Ao, FS%, and mitral E/A ratio."
April 2014: Italian investigator finds cavaliers' MVD is tied to chronic inflammation. In a March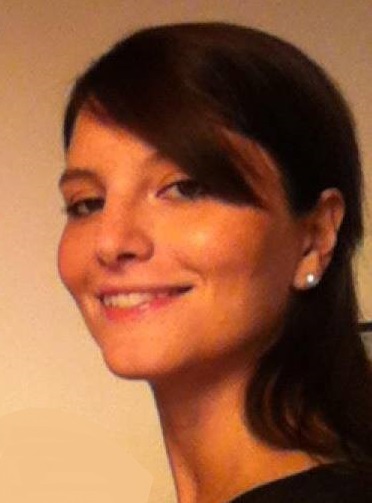 2014 thesis, Italian Ph.D. student Giulia Riscazzi (right) studied mitral valve disease in cavaliers and Cirneco dell'Etna dogs (an Italian hunting breed). She examined serological biomarkers in MVD-affected dogs and compared blood samples from the healthy dogs of the groups with blood samples from the dogs affected by different stages of MVD. She then matched the proteomics results with the clinical and echocardiographic data. She found that "MVD is a pathology that is strictly connected to a chronic inflammation state."
Her conclusions regarding the CKCS:
"The proteomic analysis conducted on our samples and correlated to the clinical results, indicate that the MVD is a pathology that is strictly connected to a chronic inflammation state. The up-regulation of A1AT, IgG, IgM, and the down-regulation of complement C3 and serum albumin are connected with an inflammatory status, that cause a depletion of the components of the complement system, an activation of the acute phase proteins and of the components of immunity response like IgG and IgM immunoglobulins. The hypothesis that MVD could be related to a chronic inflammation was already speculated in the last years, and, based on the present study results, we think that the analysis of the inflammatory mediators in MVD patients could be a great chance to uncover the pathogenic mechanism at the base of mitral valve disease."
EDITOR'S NOTE: Another question which remains is: Is the MVD caused by inflammation, or does MVD cause the inflammation?
April 2014: US study finds low serum vitamin D concentration is associated with poor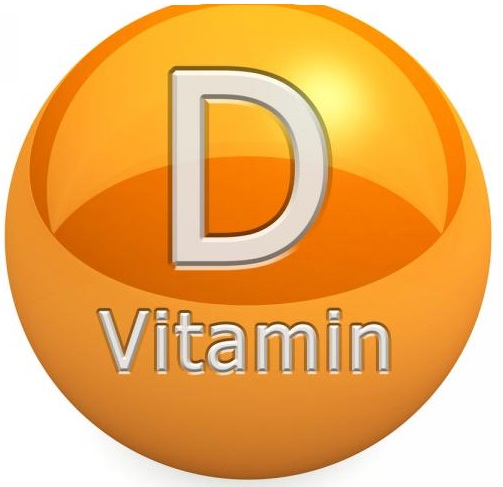 outcomes of dogs with CHF. In a January 2014 study by a team of US cardiologists, of serum vitamin D concentration in the bloodstreams of 82 dogs (31 with congestive heart failure [CHF] -- 20 with acquired valve disease (AVD) and 11 with dilated cardiomyopathy (DCM) -- and 51 unaffected control dogs, all over 5 years old), they found that low serum vitamin D concentration was associated with poor outcome in dogs with CHF. They suggested that strategies to improve vitamin D status in some dogs with CHF may prove beneficial without causing toxicity.
February 2014: Healthy cavaliers are found to have the highest concentration of proANP out of 9 breeds. In a 2014 study of 535 healthy dogs of nine breeds, researchers found that CKCSs and German shepherds had the highest median proANP concentrations, twice the median concentration in the breed with the lowest concentration, the Doberman Pinscher. There were 34 cavaliers in the study, all from Sweden.
January 2014: Dr. Penny Watson looks for ties between fibrosis in MVD, SM, and chronic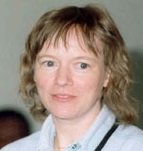 pancreatitis in CKCSs . Dr. Penny Watson (right) of UK's Cambridge University's veterinary school is spearheading a new study into whether several of the CKCS breed's hereditary health problems are the result of the same genetic defect. Specifically, she intends to explore the possibility that disparate cavalier diseases, including mitral valve disease (MVD), syringomyelia (SM), and chronic pancreatitis are connected at the cellular level by unusual patterns of fibrotic changes. "Pronounced perivescular fibrosis", a feature in dogs with chronic pancreatitis, also has been tied to a condition of the central nervous system in cavaliers with SM. Dr. Watson has suggested that deterioration of cavaliers' mitral valves also may be a result of a process connected to the causes of fibrosis.

The CKCS breed's documented overabundance of serotonin, a neurotransmitter protein, has been identified as a plausible mechanism which may trigger the development of fibrotic changes in the heart's valves. Her study entails establishing primary stellate cell (SC) cultures from CKCS and define 5HT receptor subtype expression. Stellate cell (SC) activation is a key event in the development of hepatic and pancreatic fibrosis. Serotonin has been shown to activate SCs via 5HT receptors. The study is measuring the response of these cells to serotonin and other stimulators of fibrosis. She then intends to attempt to block SC activation in vitro using 5HTreceptor antagonists. Increased understanding of the factors driving fibrosis will be of benefit to the CKCS and may allow a drug trial in the breed.
---
December 2013: Cavaliers in congestive heart failure due to MVD have higher concentrations of the coenzyme biopterin than other dogs. A research team of Danish and Swedish cardiologists studied 57 cavaliers with MVD and 27 other dogs to study the status of the coenzyme biopterin (BH2 and BH4) in blood plasma, in relation to MVD. They report in a December 2013 study that age, gender, body weight, passive smoking and plasma and cardiac status correlate with plasma BH2 and BH4 concentrations in dogs. They specifically found that dogs in congestive heart failure (CHF) had significantly higher BH4 and BH2 levels than other dog groups.
December 2013: PennVet cardiologist Meg Sleeper reiterates cavaliers' unfortunate MVD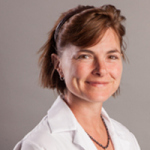 uniqueness. In a chapter of the just released book, "Handbook of Laboratory Animal Science, Volume III, Third Edition: Animal Models", University of Pennsylvania veterinary school's cardiologist Dr. Meg Sleeper (right) has summarized the unique unfortunate MVD dilemma of the cavalier King Charles spaniel. She writes:
"In Cavalier King Charles Spaniels (CKSPs), the disease often occurs at a younger age, and the prevalence in dogs that are older than 10 years of age is 90%. ... One study performed in the United Kingdom demonstrated that 59% of CKSPs older than 4 years of age had evidence of the disease. Similar results were noted in a study performed in the United States, which demonstrated that 56% of CKSP dogs were affected at 4 years of age. The disease starts with the formation of small nodules followed by progressive thickening and contraction of the mitral valve cusps and leakage of the valve. The disease is characterized by a long preclinical period. ... At present, it is not known how chronic valve degeneration is inherited. although a recent study identified two loci associated with the disease in CKSPs."
October 2013: Swedish cardiologists find that pimobendan tops benazepril in reducing heart rate and heart size in cavaliers in CHF. In an October 2013 report issued by Swedish cardiologists J. Häggström, P.F. Lord, K. Höglund, I. Ljungvall, O. Jöns, C. Kvart and K. Hansson, they studied 16 dogs in congestive heart failure (CHF) due to mitral valve disease, including eleven cavaliers. They compared pimobendan to benazepril and found that in dogs with CHF caused by MVD, pimobendan significantly reduces the heart rate (HR), left ventricle (LV) and atrium (LA) dimensions, heart rate-normalized pulmonary transit time (nPTT), and N-terminal proatrial natriuretic peptide (NT-proANP), and increases the ejection fraction, in comparison to benazepril. The reduction in heart size in response to pimobendan treatment in dogs with CHF is in agreement with previous studies, but reductions in HR, NT-proANP, and nPTT in response to pimobendan treatment have not previously been described in naturally occurring MVD.
They concluded:
"Pimobendan improves short-term cardiac function more than benazepril in dogs with CHF caused by MMVD. Pimobendan treatment enables the heart to work at smaller end-systolic and diastolic dimensions while maintaining adequate forward stroke volume. Some of the treatment responses found in neuroendocrine profile might have therapeutic relevance."
October 2013: Thai grad students find ramipril did not improve Stage B2 MVD dogs. In a 2013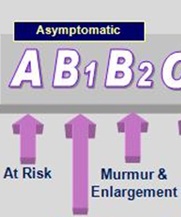 study by Thai graduate students Prakit Kohkayasit and Sirilak Surachetpong of twenty dogs (none CKCS) in Stage B2 (right), they found that the ACE-inhibitor ramipril did not affect cardiac chamber size, mitral regurgitation severity and systolic function assessed by echocardiography in 91-day period of treatment.
Our take is this means that ramipril was ineffective in improving the condition of the Stage B2 dogs. It did not reduce the size of the enlarged heart; it did not reduce the amount of regurgitation; it did not positively affect the heart's pumping ability.
September 2013: QUEST Study shows pimobendan (versus benazepril) slowed progress of congestive heart failure, slowed increase in heart size, maintained higher body temperature, and
lessened fluid retention. In the QUEST Study (comparing pimobendan with benazepril and conducted from 2002 to 2006 with 260 dogs in congestive heart failure [CHF], including 82 cavaliers) the researchers found in a September 2013 report that the two medications resulted in similar quality of life during the study. However, they found that pimobendan conferred increased time before the progression of CHF and resulted in smaller heart size, higher body temperature, and less retention of water.

See the September 2008 QUEST Study report, in which the same researchers found that "pimobendan plus conventional therapy prolongs time to sudden death, euthanasia for cardiac reasons, or treatment failure in dogs with CHF caused by MMVD compared with benazepril plus conventional therapy."
August 2013: USA researchers find pimobendan has no effect upon the RAAS when combined with furosemide. In an August 2013 study, a team of North Carolina State University veterinary researchers report that high doses of pimobendan, when combined with a moderate dose of furosemide, had no greater effect upon six dogs' renin-angiotensin-aldosterone system (RAAS) than did furosemide alone upon six other dogs in the study.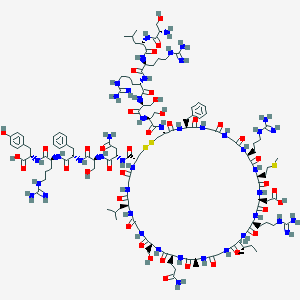 August 2013: Japanese researchers compare carperitide to furosemide in dogs with MVD. In an August 2013 report, a team of Japanese veterinary heart surgeons compared dosing lab dogs with carperitide and furosemide. Carperitide (right), an alpha-human atrial natriuretic peptide, is a human drug which is known to reduce pressure in the left atrial and left ventricle chambers of the human heart. The team reports that both drugs similarly reduced left atrial pressure in six lab Beagles. They found that carperitide had less adverse effects than furosemide because it did not activate the renin–angiotensin–aldosterone system (RAAS). They concluded that additional studies are warranted in clinical patients with degenerative MVD and congestive heart failure.
July 2013: Spironolactone is found safe in study funded by manufacturer of Prilactone. In a July 2013 study of the possible increased risk of adverse events for dogs taking spironolactone in addition to conventional therapies, the researchers concluded that dogs with heart failure receiving spironolactone in addition to conventional treatment are not at a higher risk for any adverse events, death caused by cardiac disease, renal disease, or both, hyperkalemia, or azotemia. The study was funded by the manufacturer of Prilactone.
July 2013: Study finds serotonin levels in cavaliers may relate to progression of early MVD. In a July 2013 international study (Drs. I. Ljungvall, K. Höglund, I. Lilliehöök, M.A. Oyama, A. Tidholm, H. Tvedten and J. Häggström) of serotonin concentrations in 120 dogs, including 92 cavaliers, the researchers found that CKCSs had higher concentrations of serotonin than other breeds, and that dogs with severe MVD had lower serotonin levels than dogs without MVD and dogs with milder MVD. They concluded, therefore, that changes in serotonin levels "might play a role in progression of early stages of MMVD."
July 2013: NC State vet school needs cavaliers for MVD study of activity levels. North Carolina State University College of Veterinary Medicine's Comparative Pain Research Lab is undertaking a study of cavaliers and other breeds, to better understand the effect of heart disease on the quality of life in dogs. Dogs enrolled in the study will have heart disease (causing a murmur) but have not yet developed signs of heart failure, as well as dogs of similar breed, size and age but without significant heart disease. Click here for details. Contact Andrea Thomson, research technician in the Comparative Pain Research Lab, telephone 919-513-6854.
June 2013: Tufts researchers examine effects of statin drug on dogs with congestive heart failure.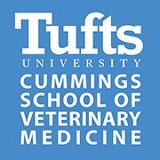 A team of researchers at Tufts University's Cummings School of Veterinary Medicine conducted a preliminary study of how dogs in congestive heart failure (CHF) could tolerate atorvastatin (a 3-Hydroxy-3-methylglutaryl coenzyme A reductase inhibitor -- statin) and its short-term effects of CHF. Two of the 12 dogs in CHF were cavalier King Charles spaniels. In their June 2013 report, they found that atorvastatin was well tolerated at clinically relevant doses in both healthy dogs and dogs with CHF.
Significant decreases in total white blood cell (WBC) -- an inflammatory bio-marker -- and neutrophil counts were seen in the CHF group after both 2 and 8 weeks of atorvastatin administration. This effect was seen only in the CHF group, and the WBC count of CHF dogs no longer differed from those of the healthy dogs after statin administration. Post-atorvastatin WBC counts remained within the reference range in all animals and neutropenia was not documented. It is not clear whether the observed decrease in WBC count seen in CHF dogs was the direct result of atorvastatin, or perhaps secondary to overall better control of CHF or habituation to the hospital environment. They did not observe any significant short-term effects on echocardiographic or ECG parameters, quality of life questionnaire, or NT-proBNP.
They stated that the lack of observed improvement in those clinical parameters may indicate that statins are not helpful in dogs with nonischemic heart failure, but the lack of observed effect also could relate to the small number of dogs, short duration of this trial or both. They stated that modest decreases in systolic blood pressure seen in dogs with CHF after atorvastatin administration may have resulted from statin treatment, habituation to the hospital environment, or the effects of concomitant cardiac medications. They concluded that future prospective studies are needed to evaluate the potential clinical benefits of statin administration in dogs with cardiac disease.
Editor's Note: CavalierHealth.org is very skeptical of any value of statin drugs for dogs in CHF. Statins are known to interfere with the production of CoQ10 and are suspected of weakening the heart muscle. Dogs in CHF need both an abundance of CoQ10 and a very strong heart. If reducing inflammation is of value, the solution is to give the CHF dog fish oils. However, many knowledgeable cardiologists do not believe that any significant inflammatory process is involved in MVD. Canine-speaking, statins remain a remedy in search of a disease.
May 2013: Dr. Buchanan reports mitral valve thickening is worst at chordae tendineae contact

points. Dr. James Buchanan (right), in a May 2013 article surveying the history of veterinary cardiology, observes that mitral valve thickening occurs mainly in the insertion points of the chordae tendineae into the valves. Regarding CKCSs, he wrote:
"Since the late 1980s Cavalier King Charles spaniels have shown striking breed predisposition evidenced by mitral systolic murmurs in 50% of 5-year-old Cavaliers and 95 - 100% of 10-year-old ones."
May 2013: UK study finds cavaliers at "significant risk" for chronic kidney disease. In a May 2013 study of 107,214 dogs treated in 2010 and 2011 at 89 UK veterinary clinics, the researchers found that cavalier King Charles spaniels and Cocker spaniels were a "significant risk factor" for developing chronic kidney disease (CKD). They also reported that cardiac disease was a significant co-disease with CKD.
May 2013: UK Kennel Club announces MVD as a "candidate" for EBVs. The UK Kennel Club, in its 2012 Dog Health Group Annual Report, announced that mitral valve disease (along with syringomyelia) "are candidates for the development of EBVs [estimated breeding values] but require appropriate data collection procedures to be in place." The report goes on:
"A BVA/KC scheme for syringomyelia was launched in 2012 and once enough data has accumulated through the scheme then EBVs for the condition will become a possibility."
For more information about EBVs, see our webpage on the topic.
April 2013: German researchers find natriuretic peptides not useful to distinguish between grades

of MVD. In an April 2013 report, a team of German veterinary cardiologists studied 352 dogs and have found that:
"NPs [natriuretic peptides] in canine MMVD are useful to discriminate between asymptomatic dogs and dogs with CHF. Due to a large overlap of NP-concentrations between the groups, NPs do not seem to be useful to differentiate between dogs in stages B1 and B2. Interpretation of NT-proBNP and proANP values should include consideration of sex-specific differences."
April 2013: Researchers find that cardiac troponin-I could be a biomarker for formation of scar tissue in MVD dogs. In an April 2013 study of 50 dogs affected with congestive heart failure due to MVD, including 20 cavaliers, a team of Swedish and Danish veterinary researchers found that:
"Cardiac fibrosis and arteriosclerosis in dogs with MMVD are reflected by circulating cTnI [cardiac Troponin-I] concentration, but not by aldosterone concentration or renin activity. Cardiac troponin I could be a valuable biomarker for myocardial fibrosis in dogs with chronic cardiac diseases."
March 2013: Prof. Brendan Corcoran reports on MVD research to UK's cavalier club. Royal (Dick) School of Veterinary Studies researchers Brendan Corcoran and Chi-Chien (Fox) Liu reported to the UK Cavalier Club in February that their study has "demonstrated that the damage that occurs to the CKCS valve is the same as occurs to non-CKCS dogs, and in that respect the CKCS is not unique when describing the pathology of this disease."
Further, in their focus upon whether MVD is due to damage to the endothelial cells lining the valve surface, they have isolated and grown "canine valve endothelial cells, generating pure clones (each cell an exact copy of each other), monitoring response to different agents, growing cells in a form of artificial valve and physically injuring the cells. Further work is to be done with the plan to complete by end of 2013." They also are studying whether there is increased expression of genes normally associated with the development of diseased valves. They report that "The gene data should be available in the next few weeks and then will be analysed. On the basis of these results some aspects of Aim 2 will be addressed further."
February 2013: International study finds no statistical relationship between coughing in MVD dogs, due to pulmonary edema, and congestive heart failure. A team of veterinary cardiologists from the UK, US, and Canada examined the medical records of 206 dogs affected with MVD to determine whether a cough is a clinical sign of congestive heart failure (CHF). In their February 2013 report, they found no statistical association between coughing and CHF, identified by cardiogenic pulmonary edema, and that isolated coughing (without shortness of breath or rapid breathing) is a very unlikely sign of CHF in dogs. Instead, their statistics indicated that the coughing typical of dogs with MVD is due to their airways being disrupted by the enlargement of their hearts associated with the MVD.
February 2013: Dr. Oyama hints at new diuretic for MVD. In an interview with AKC's Canine Health Foundation, board certified cardiologist Dr. Mark Oyama of University of Pennsylvania's veterinary school, said:
"Thus far we have high hopes that a new diuretic offers distinct advantages over furosemide, which is the most commonly prescribed diuretic in dogs with heart failure. We are working to establish the efficacy and safety of this diuretic in preparation of planning clinical trials to evaluate its effects as compared to furosemide."
January 2013: Potential Adverse Effects of Omega-3 Fatty Acids in Dogs. Texas researchers report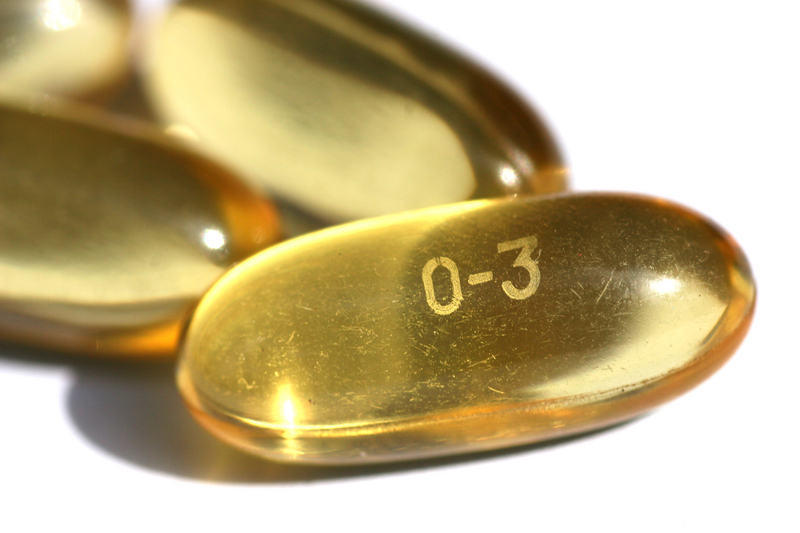 potential adverse effects of Omega-3 fatty acids, including altered platelet function, gastrointestinal adverse effects, detrimental effects on wound healing, lipid peroxidation, potential for nutrient excess and toxin exposure, weight gain, altered immune function, effects on glycemic control and insulin sensitivity, and nutrient-drug interactions. They found that adverse effects are likely to be dose-dependent, which is a significant factor to take into account when weighing the value of this report.
The same enzymes are involved in metabolism of omega-6 and omega-3 fatty acids, resulting in competition between these fatty acids for incorporation into cell membranes and other biological properties. Because diets with alpha-linolenic acid (ALA) have different effects when compared with diets enriched in EPA and DHA, the type of omega-3 fatty acids is crucial information. There are potential risks associated with usage of omega-3 fatty acids.
Clinicians and dog owners alike should understand the adverse effects that may occur with omega-3 fatty acid supplementation, and that potential risks should be assessed in conjunction with the potential benefits. A lesson from this study is that owners should be cautious when using fish oil supplements in the presence of certain concurrent serious diseases such as pancreatitis, thrombocytopenia, and diabetes.
---
November 2012: Report finds that CKCSs with MVD have higher concentrations of collagen and urinary aldosterone than other breeds. In a November 2012 report, researchers found that left ventricular heart enlargement in dogs with MVD is associated with a decrease in the serum concentration of a marker of collagen type III turnover, and an increase in urinary aldosterone concentration (UAC). They also reported that both serum N-terminal procollagen type III concentration and UAC were higher in Cavalier King Charles Spaniels than in other breeds when other measured variables were controlled for.
October 2012: Spanish researchers devise new method of measuring heart enlargement. A team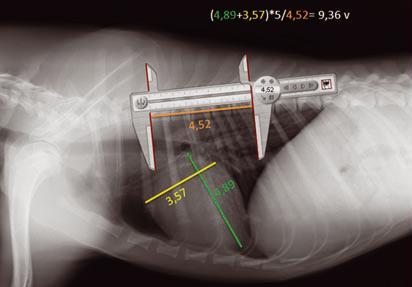 of primarily Spanish researchers have devised a "simplified vertebral heart scale computation method (Objective VHS)" for determining the extent of enlargement of dogs' hearts affected by mitral valve disease. At least, they claim it is "simplified" and "objective". In their October 2012 report, they assert to have improved upon the Buchanan VHS devised by Dr. James Buchanan in 1995. However, their method requires a mathematic formula to convert their measurements to compare with the Buchanan VHS method. So, whether or not the new Objective VHS method really is "simplifed" may be in the eyes of the beholder.
September 2012: Swedish study shows cavaliers tend to have higher heart rates than Labrador retrievers. A September 2012 study of 33 CKCSs, compared to 41 Labrador retrievers and 15 Dachshunds, by Swedish vets, showed that blood pressure and heart rates for all breeds were higher when owners were not present, and that cavaliers had higher heart rates than Labradors in most settings. The researchers recommend that the dogs' owners be present during blood pressure and heart rate recordings. And as usual, they recommend further studies.
September 2012: NC State Drs. Meurs and Stern plan study of genetics of heart valve degeneration in CKCSs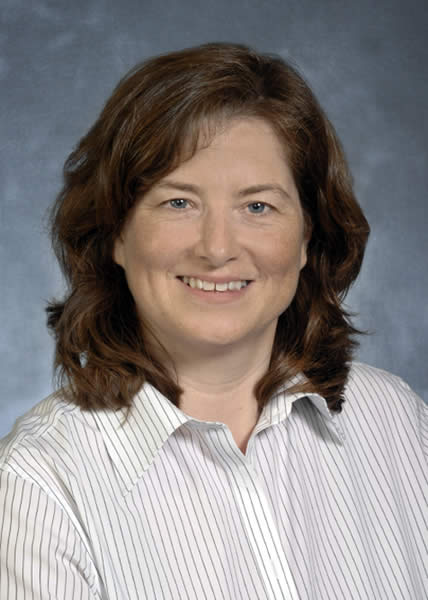 . Board certified cardiologistsKate Meurs (at left) and Josh Stern of North Carolina State University veterinary school are beginning a study of the genetics of heart valve degeneration in the cavalier King Charles spaniel. They plan to examine dogs by echocardiograph, DNA, and pedigree. Their goal is to provide a new MVD breeding protocol. Cavaliers of the Northeast (CNE) is cooperating in this study, which begins on October 21, 2012 by examining dogs at the CNE show in Parsippany, NJ. Ideal dogs for the study are (a) young and MVD-affected (moderate to severe MVD) and (b) 8 years and older with no MVD. However, the researchers are interested in examining CKCSs of all ages, affected and unaffected. All involvement in the study and results of screening are confidential.
August 2012: Dr. Andy Beardow lectures on-line about MVD. For an in-depth on-line seminar about the symptoms, diagnosis, progression, and treatment of mitral valve disease, watch Dr. Andrew Beardow, with his terrific active graphics, explain MVD.
July 2012: International team of cardiologists conclude the mean average sleeping respiratory rate of healthy dogs is less than 30 breaths per minute. In the October 2012 issue of Research in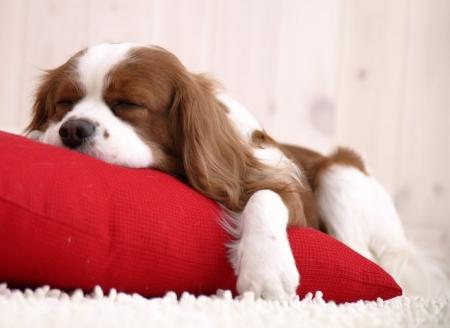 Veterinary Science, an international group of veterinary cardiologists, M. Rishniw, I. Ljungvall, F. Porciello, J. Häggström, and D.G. Ohad, observed that respiratory rate monitoring of cardiac patients is recommended by many cardiologists, but that little objective data exist about respiratory rates in apparently healthy dogs when collected in the home environment. They measured the sleeping respiratory rates in 114 apparently healthy dogs. The found that apparently healthy adult dogs generally have mean sleeping respiratory rates less than 30 breaths per minute and rarely exceed that rate at any time.
May 2012: Japanese surgeons report on mitral valve repairs of 48 dogs. A team of 16 Japanese veterinary heart surgeons published their report on 48 mitral valve surgeries on small-breed dogs, including cavaliers. They performed mitral annuloplasties and replaced the chordae tendineae with a carbon and fluorine based synthetic polymer, expanded polytetrafluoroethylene chordal prostheses. 45 of the 48 dogs survived to discharge. In 3 months, murmurs were reduced to as low as 0/6; heart enlargement was reduced; mitral valve regurgitation was markedly reduced. They concluded that "Mitral valve repair with cardiopulmonary bypass can be beneficial for the treatment of mitral regurgitation in small-breed dogs."
March 2012: Penn's Oyama and Sweden's Lord, et al. correspond about periodic x-rays to predict start of CHF in cavaliers. In a round of letters published in the Journal of Veterinary Internal Medicine, Dr.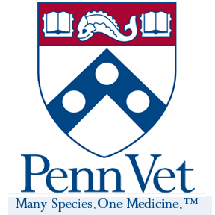 Mark Oyama of the University of Pennsylvania, and Drs. Peter Lord, Kerstin Hansson, Cristina Carnabuci, Clarence Kvart, and Jens Häggström of Sweden corresponded about the latter's September 2011 article on using periodic x-rays to detect the onset of congestive heart failure in 94 cavalier King Charles spaniels. The Swedish team concluded " The true velocity can only be measured with a relatively short time interval. ... [I]t would require frequent (monthly?) monitoring to measure them. ... [M]easured rate of change was affected by the time interval; VHS was of little use to predict time to onset of CHF; a rise of ∆VHS/month above a selected percentile of the values at the interval preceding the last one might be a useful sign of impending CHF; combining interval likelihood ratios for VHS and ∆VHS/month greatly improved the accuracy of diagnosis of CHF. The study shows the value of incorporating the element of time dependency from serial measurements as rate of change, a summary of the response over time of each subject." Read Oyama's letter here and Lord's letter here.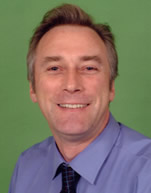 March 2012: UK cardiologist reports on MVD research status. Professor Brendan Corcoran (right), professor of veterinary cardiopulmonary medicine at the Royal (Dick) School of Veterinary Studies in Edinburgh, Scotland, issued his school's Spring 2012 report on the status of the school's research into MVD in the cavalier. He listed them as follows:
1. The genetics of MVD in the CKCS: we have recently published a report supporting the long held view that if inherited in some CKCSs, it is a polygenic (involves many genes) rather than monogenic (one gene) trait. This study is being followed up with a much bigger study which will look at CKCSs that have MVD and are clinically affected, older CKCS with murmurs that are never clinically affected and older CKCSs that never develop murmurs.
2. Pathology of MVD specific to the CKCS: MVD in the CKCS is the same as that for all other breeds of dogs and we plan to present and publish this data as soon as possible. This finding suggests that the early onset of disease in the CKCS, and not the disease itself, is the feature specific to the breed.
3. Novel genes in MVD: We have looked at what genes and proteins are active in the valves themselves (not the same as the genetics of inheritance). The opportunity now exists to look at this more closely with greater accuracy and for it to be affordable. The opportunity now exists to look at a range of genes we suspect might be involved in MVD more closely with greater accuracy and for it to be affordable. The hoped aim is that this will give a better idea as to potential drug targets that could; be used to control or even reverse valve pathology.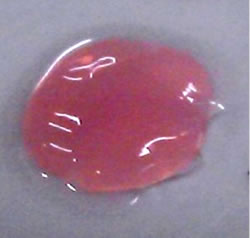 4. Cell culture systems and tissue engineering: We are actively exploring growing valve cells in the laboratory and taking that one step forward and growing complete valves. This is known as tissue engineering. It allow us to examine ideas on why MVD happens in a controlled laboratory environment. From that we can then try and extrapolate to the real patient, asking questions we would never be able to ask in the live animal. With these artificial valves (see photo at left) we are now able to examine what happens when heart valves are damaged and how valve respond to damage and how might they repair.
For more information, see Dr. Corcoran's full report at the UK Cavalier Club's website.
February 2012: Penn researchers report torsemide appears more effective than furosemide as MVD diuretic. University of Pennsylvania vets, including Gordon D. Peddle and Mark A. Oyama, compared doses of torsemide and furosemide in treating seven dogs with stable congestive heart failure. They found in their 2012 report that "torsemide is equivalent to furosemide at controlling clinical signs of CHF in dogs and is likely to achieve greater diuresis vs. furosemide." See also this October 2011 study of torsemide.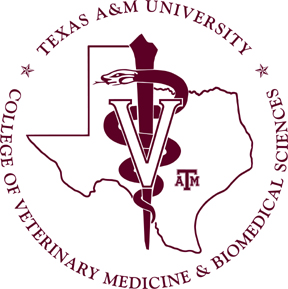 February 2012: Texas A&M researchers find carvedilol "well tolerated" in treating cavaliers with pre-clinical MVD. In a 2012 report, Drs. Sonya G. Gordon, Ashley B. Saunders, Matthew W. Miller and others studied the effect of carvedilol in treating 33 cavaliers and 5 other dogs with Stage B2 MVD (meaning, asymptomatic but with significant valve regurgitation and left-sided heart enlargement). They found no adverse effects and median survival of 48.5 months.
February 2012: Japanese surgeons find Gore-Tex works as mitral valve chord and leaflet replacement. Japanese veterinary surgeons report in a February 2012 article that using an artificial mitral valve chordae tendineae and valve leaflet implant made of expanded polytetrafluoroethylene (ePTFE) "has excellent tissue compatibility and durability and can be effectively used for canine mitral valve repair." ePTFE is made of a carbon and fluorine based synthetic polymer (e.g., Gore-Tex and SoftForm) that is biologically inert and non-biodegradable in the body.
February 2012: An intriguingly titled article, "Myxomatous mitral valve disease in dogs: Does size matter?", wastes our time. Two researchers published this article in the Journal of Veterinary Cardiology, which would lead one to believe that they have something to add to our quest to solve early-onset MVD in the cavalier. Alas, they waste our time. The lesson learned is that if a title has a question mark in it, the authors have no answers. Read excerpts here.
January 2012: How I treat hypertension. By Dr. Clarke Atkins. Vet.Focus. 2012;22(1):17-23.
January 2012: UK cardiologists to compare MVD murmurs with echocardiograms of 200 CKCSs. UK cardiologists Simon Swift and Anne French announced that they will study in detail the incidence of MVD is 200 mature cavaliers, using echocardiography in combination with auscultation. They will evaluate the heart valves and heart chamber sizes. They also intend to collect DNA for analysis.
---
November 2011: UK's Royal Veterinary College seeks cavaliers with asymptomatic MVD for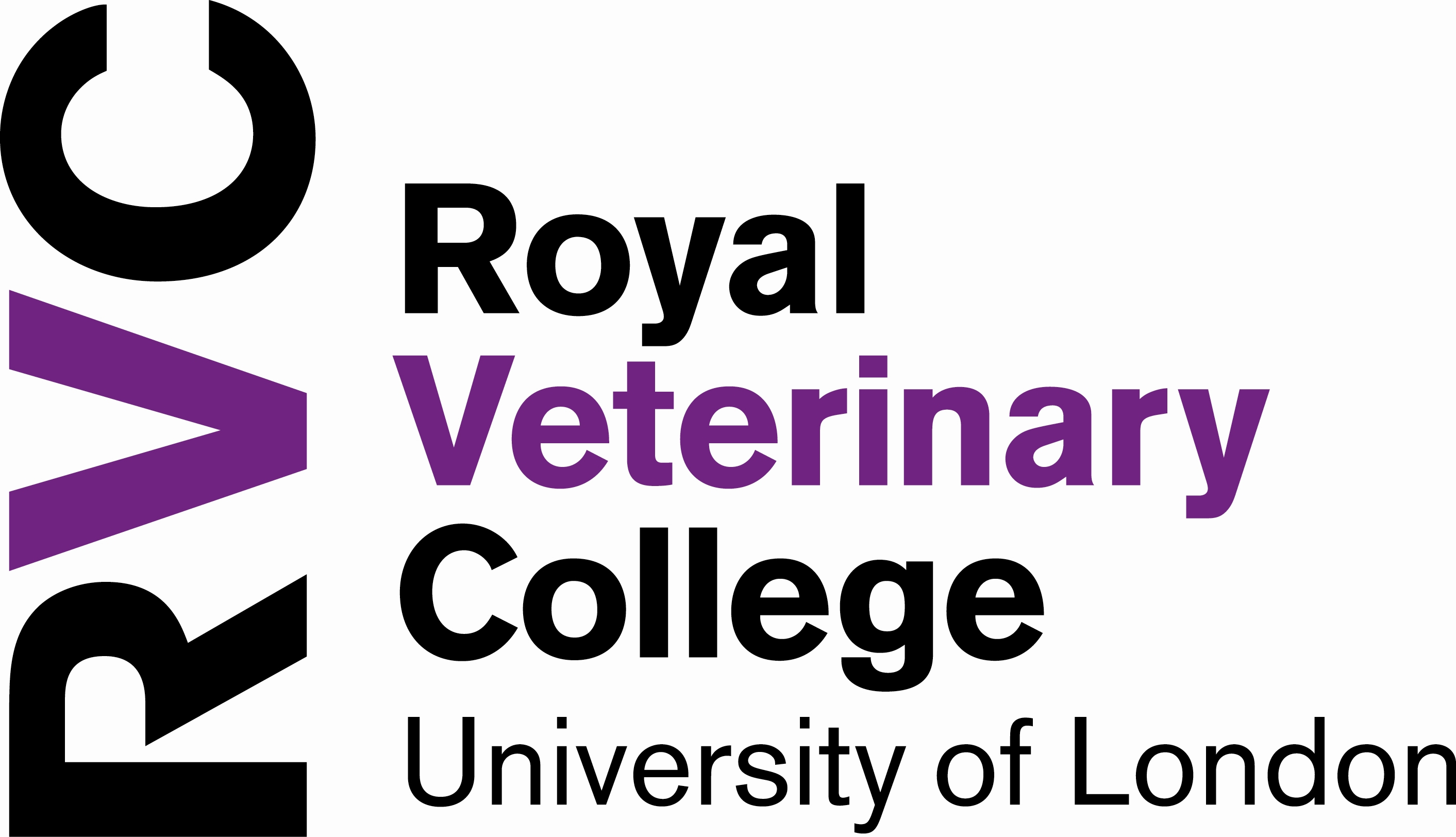 cardiac MRIs. Drs. Julia Sargent, Virginia Luis Fuentes, and Holger Volk are leading a research team at Queen Mother Hospital for Animals which is enrolling cases for a cardiac MRI (cMRI) clinical study in order to validate a new echocardiographic scoring system for assessing the severity of degenerative mitral valve disease in asymptomatic dogs.
They have developed the new echocardiographic scoring system, based upon a number of different measurements that they believe can offer more reliable information on the severity of MVD than current echo protocols. They are testing their new scoring system by comparing it to cardiac magnetic resonance imaging (cMRI), which is considered the most reliable test for quantifying valve disease in humans.

Due to the necessity of anaesthetizing the dogs for the cMRIs, the researchers want to recruit dogs already scheduled for MRIs for other reasons, such as syringomyelia examinations. All dogs will undergo conventional echocardiography to assess their heart disease prior to anaesthesia and the MRI scan, and only dogs with stable heart disease will be recruited.

The researchers expect to be able to provide more accurate information for the individual dogs on the severity of their valve disease as a result of the MRI scan, and new echo score. They believe that the scoring system should be particularly useful for standardizing the severity of MVD at entry for clinical studies. Contact Dr. Sargent at sargent@rvc.ac.uk and Dr. Luis Fuentes at vluisfuentes@rvc.ac.uk
November 2011: UK researchers fail to find genetic differences between early-onset and late-onset MVD in cavaliers. A team of UK cardiologists and geneticists divided 36 CKCSs into groups of early and late onset MVD and assessed whether the distinction is determined by a small number of genetic factors. They report that they came up dry. They concluded:
"There were no regions of highly discrepant homo/heterozygosity in the two groups. Similarly, there was no evidence for loci associated with mitral valve murmur in a genome-wide association study. This analysis suggests that familial occurrence of mitral valve murmur in the CKCS breed is not due to a single major gene effect, indicating that breeding strategies to eliminate the disease cannot be based on genotype information at this time."
This seems to contradict a much more successful report issued in September 2011 by a team of veterinarians from Denmark, Sweden, Germany, England, and France. They reported that they identified two specific locations on cavaliers' chromosomes CFA13 and CFA14 which are associated the breed's hereditary mitral valve disease. They grouped 139 cavaliers with early-onset MVD and 102 old CKCSs with no or mild signs of MVD as controls. Then they conducted a genome-wide association study to find specific locations associated with development of MVD. Read more here.
October 2011: Univ. of Penna. cardiologists study torsemide as alternative to furosemide. University of Pennsylvania veterinary cardiologists report that they have tested the loop diuretic torsemide as alternative to furosemide in dogs with advanced heart failure, including a 12 year old cavalier. They have found torsemide "has several characteristics that make it suitable for treatment of advanced heart failure including longer half-life, increased potency of diuretic action, and anti-aldosterone effects." See also this follow-up report in February 2012.
September 2011: Swedish researchers find periodic x-rays of cavaliers can detect onset of congestive heart failure. A team of cardiologists at the Swedish University of Agricultural Sciences, including Drs. Kvart and Häggström examined periodic x-rays of 94 CKCSs to determine the value of the vertebral heart scale and its rate of increase per month, to predict the onset of congestive heart failure. They concluded in their report that the monthly rate of increase in heart size along the veterbral heart scale was a useful measurement for that purpose. They found that radiographic vertebral heart size (VHS) changes most rapidly in the period of time immediately preceding development of congestive heart failure (CHF). In the 8.6 months preceding CHF, the VHS changed by an average of 0.17 vertebra/month as compared to 0.03 vertebra per month during earlier intervals. This finding raises questions regarding the appropriate timing of radiographic examinations..
September 2011: International study finds specific genetic locations for mitral valve disease in cavaliers. A team of veterinarians from Denmark, Sweden, Germany, England, and France report they have identified two specific locations on cavaliers' chromosomes CFA13 and CFA14 which are associated the breed's hereditary mitral valve disease. They grouped 139 cavaliers with early-onset MVD and 102 old CKCSs with no or mild signs of MVD as controls. Then they conducted a genome-wide association study to find specific locations associated with development of MVD. Read more here. They also stated:
"We will initiate studies of the most promising candidate genes in the 2 candidate regions which hopefully will lead us to the mutations affecting the development of mitral valve disease."
August 2011: UK researchers conclude that leptin may play a role in canine cardiac disease. In an August 2011 report, a panel of UK cardiologists examined the relationship which leptin (a protein produced by dogs' fat cells) may have with MVD and other forms off cardiac disease. They found that dogs in congestive heart failure had significantly higher blood concentrations of leptin than dogs without cardiac disease. They concluded that leptin may "play a role in canine cardiac disease."
August 2011: Belgium researchers find that spironolactone did not extend survival times of dogs with advanced heart failure. See report citation and abstract.
July 2011: Dr. E. Christopher Orton, board certified veterinary surgeon at of the James L. Voss Veterinary Teaching Hospital at Colorado State University (CSU) in Ft. Collins, Colorado and board certified veterinary cardiologist Dr. Allison K. Adams have been conducting clinical trials replacing the mitral valve with an artificial heart valve called MitralSeal. This mechanical valve is designed to be installed using a minimally invasive approach into the beating heart. For details, click here. Dr. Orton may be reached by telephone at 970-297-1250, and e-mail at corton@colostate.edu and Dr. Allison's email address is allison.adams@colostate.edu
July 2011: Bayer's HECTOR Study fizzles out. Bayer Animal Health's HECTOR Study of a beta-blocker to treat MVD has quietly ended without success. The study, conducted since August 2009 (see introduction announcement) among at least eight veterinary schools and specialty clinics throughout the United States, has ended prematurely due to the interim statistics showing no significant difference between the beta-blocker and the placebo in extending time between grade 3 murmur and onset of heart failure.
June 2011: Cytokine concentrations may indicate MVD progression in CKCSs. In a study of 41 cavaliers and 27 other dogs, Danish and Swedish cardiology researchers have found that certain cytokine concentrations either increase or decrease as the cavaliers' hearts enlarge due to MVD or mitral regurgitation increases. Cytokines are proteins released by cells that effect interactions between cells. The researchers have concluded that there may be a role for cytokines in canine MVD and congestive heart failure.
June 2011: Enlarged heart size reduced after mitral valve replacement surgeries in Japan. Dr. Masami Uechi reports to the ACVIM that mitral valve repair surgeries of 50 dogs with heart enlargement, overall the heart rate decreased and mitral regurgitation reduced, resulting in reduction of the enlargement of the hearts.
June 2011: Advanced electrocardiography can predict severity of MVD in cavaliers. In a June 2011 study by Slovenian and Danish researchers, they were able to use advanced ECG to predict the severity of mitral regurgitation in dogs with MVD. They reported:
"Our results indicate that for a cut-off criteria of MR [mitral regurgitation] 50% jet the five selected ECG parameters could predict the severity of MR caused by MMVD in CKCSs with sinus rhythm with sensitivity 65% (78% with age inclusion) and specificity 98% (92% with age inclusion) (P < 0.05)."
March 2011: Holter monitoring study shows CKCSs have significantly higher heart rates than other small breeds. University of Copenhagen researchers obtained Holter recordings from 54 clinically healthy dogs: 23 cavaliers ("at high risk to develop MVD"), 18 wired-haired Dachshunds ("at moderate risk"), and 13 Cairn terriers ("at low risk"), to compare Holter readings between CKCS and the other breeds. The results showed that the cavaliers had "significantly higher" heart rates. They concluded: "However, further studies are required to clarify the possible influence of high HR [heart rate] in the development of MMVD in CKCS." Read more here.
February 2011: Vetmedin's EPIC trial begins. Pimobendan's developer and manufacturer, Boehringer Ingelheim GmbH, a German pharmaceutical company, which markets the drug under the registered brand name Vetmedin, has enlisted thirty-six board certified veterinary cardiologists throughout four continents, including eighteen in the United States and one in Canada, to participate in a long term study of 360 dogs with mitral valve murmurs, to determine if pimobendan can delay the onset of signs of congestive heart failure. The study, called "EPIC" (for "Evaluating Pimobendan in Cardiomegaly") by the sponsor, is expected to conclude in 2015. Half of the 360 MVD-affected dogs will be given a dose of pimobendan twice daily, while the other 180 MVD-affected dogs will be given a non-medicated placebo until they reach congestive heart failure.
[NOTE: In an April 2011 editorial, CavalierHealth.org has warned against cavaliers participating in this EPIC study, due to the unacceptable risk of the too-early administration of pimobendan to dogs which are not yet in congestive heart failure. If your cardiologist suggests that your cavalier participate in this EPIC Trial, beware and proceed at your dog's risk.]
January 2011: EuroVet offers pimobendan in the UK as "Cardisure". EuroVet Animal Health has introduced pimobendan tablets under the brand name "Cardisure". It also is available in Belgium, Germany, and the Netherlands. See the press release here.
---
December 2010: Dr. Oyama studies links between cavaliers' giant platelets and MVD. Dr. Mark A. Oyama of the University of Pennsylvania is continuing his research into links between cavaliers' giant platelets and the breed's high incidence of mitral valve disease. His previous research has shown that CKCSs have elevated levels of serotonin (5-HT). The hypothesis is that 5-HT signaling is an important component of MVD in dogs. He suspects that the source of elevated serum 5HT is the blood platelets, since platelets are believed to contain 99% of all circulating 5-HT. It has been recently shown that platelet contents can activate disease changes within the heart muscle of experimental animals. The platelet, heart muscle, and valve-specific content of 5-HT in dogs with heart disease has not been previously reported. Dr. Oyama wants to determine if platelet 5-HT is the source of elevated serum 5-HT in cavaliers with MVD, as well as to quantify the amount of 5-HT in both the left ventricular muscle and mitral valve leaflets of affected dogs. His report is due in December 2011.
October 2010: Vetmedin's "EPIC Trial" has begun. UK cardiologists are conducting a study (the "EPIC Trial") giving Vetmedin (pimobendan) to cavaliers with low grade MVD murmurs to see if the drug will slow the progression of MVD to congestive heart failure. About 300 dogs are participating, with half receiving pimo and the other half a placebo.
October 2010: Japanese cardiologists successfully perform open heart MVD surgery on small dogs, using deep surface-induced hypothermia (sHT) and low-flow cardiopulmonary bypass (CPB). See report summary.
September 2010: Swedish study shows watered-down MVD breeding protocol may not be working. Sweden's Kennel Club and its CKCS Club introduced a watered-down, but mandatory version of the MVD Breeding Protocol in 2001. In this program, dogs are not allowed to breed until four years of age and need a heart auscultation without murmurs within eight months before mating. However, dogs are allowed to breed at an age of 24 months, if the dog and its parents are examined and no murmurs are detected. Male dogs that have a heart auscultation at seven years of age without murmurs are allowed to breed without further heart evaluation. Breeding animals whose parents have heart murmurs before four years of age are not allowed to breed. The result from Dr. Clarence Kvart's investigation indicates that the prevalence of MMVD in six-year-old cavalier King Charles spaniels, born 2001 and 2003, is at least 50% and lacks signs of decrease despite the current breeding program introduced in Sweden 2001.
As a result, the Swedish clubs are considering toughening their relaxed protocol to follow the MVD protocol recommended by Lennart Swenson in 1998.
July 2010: NC State's veterinary college seeks dogs with mild heart murmurs for activity study. The school's press release states: "Does your dog have a heart murmur? If so, he may be eligible for a new study of heart disease! We are enrolling dogs with early heart disease into a clinical trial to measure their activity at home. We will record their activity with a small device (the size of a quarter) that is attached to their collar. Activity will be recorded before, and during treatment with a medication used to treat heart disease. Requirements: The study will require an outpatient appointment with the cardiology service at the Veterinary Teaching Hospital. Your dog will then wear the collar/activity recording device for two weeks, then for another two weeks after twice-daily medication is started. Benefits to you: The study will pay $300 towards the cost of an evaluation by the cardiology service and the cost of the medication. The evaluation includes an extensive health screening. By comparing your pet's activity before and after addition of the medication, and by comparing activity with that of a similar dog without heart disease, we hope to be able to measure any increase in your pet's activity and vigor when treated with the medication." Contact Andrea Thomson, telephone 513-513-6854, email cvm_cprl@ncsu.edu
May 2010: Dr. Sarah Blott issues her first report on using estimation of breeding values (EBVs). She writes in her May 2010 article:
"EBVs will allow breeders to distinguish between potential parents of high and low risk, after removing the influence of life history events. Analysis of current population structure, including numbers of dogs used for breeding, average kinship and average inbreeding provides a basis from which to compare breeding strategies. Predictions can then be made about the number of generations it will take to eradicate disease, the number of affected individuals that will be born during the course of selective breeding and the benefits that can be obtained by using optimisation to constrain inbreeding to a pre-defined sustainable rate."
April 2010: Univ. of Pennsylvania MVD researchers need blood samples for gene study. The researchers are seeking to identify gene variation, and to verify it as the actual cause of MVD in the breed. Dr. Paula Henthorn asks for blood samples from cavaliers in these categories:
4CKCS with Grade 3 or louder murmur (by cardiologist) at age 5 years or younger.
4CKCS with no murmur (by cardiologist) at age 9 years or older.
4Older dogs which currently have a murmur but were cardiac clear at 9 years of age can be enrolled as long as a copy of the clearance at 9 years of age (or greater) is available.
If possible, they would also like a copy of the pedigree, but it is not necessary for enrollment. Click here for further information and the enrollment form.
If you are interested in making a financial donation to this research project, please send a check written to "Trustees of the University of Pennsylvania" with "Cavalier heart fund" in the memo to Dr. Paula Henthorn, Veterinary Hospital – Room 4033, University of Pennsylvania, 3900 Delancey Street, Philadelphia, PA 19104-6010; email: cmichel@vet.upenn.edu; telephone 215-898-8894; fax 215-573-2162. Donations are tax deductible. See also the September 2007 entry below for additional information about this research project.
March 2010: UK researchers report early-onset MVD is "highly heritable" in cavaliers. Drs. Tom Lewis, Simon Swift, John A. Woolliams, and Sarah Blott also found that "selection against the disease should be successful." See report summary.
March 2010: Swedish MVD researchers find cavaliers' most rapid heart enlargement only in last year before congestive heart failure. Drs. Clarence Kvart, Jens Häggström, and others studied 24 cavalier King Charles spaniels with MVD for the rate of change of their heart size before congestive heart failure. They found in their research journal article that "The left heart chambers increase in size rapidly only in the last year before the onset of congestive heart failure."
March 2010: Two recent studies examine connection between cardiac troponin I (cTnI) concentrations and severity of MVD. In a UK study soon to be published in The Veterinary Journal, 120 dogs, including cavaliers, were enrolled, and in a Swedish study in the Journal of Veterinary Internal Medicine, 81 dogs, including 67 CKCSs, were studied. Both groups observed that increases in cTnI concentrations in dogs with poor prognoses, and both also concluded that cTnI has potential in assessing the prognosis and severity of MVD and enlargement of the heart. Both reports also recommend more detailed future studies.
January 2010: Dr. Mark Oyama summarizes research into the possible roles of serotonin (5HT) and transforming growth factor-b in transforming valvular interstitial cells (VIC) into a more active myofibroblast, which is an important component of MVD in cavaliers. See his "insights". Also check out his September 2009 entry, below. Dr. Oyama also suggests that ketaerin, a 5HT-R2A receptor blocker, or GR55562, a 5HT-R1B receptor blocker, may be effective in dealing with serotonin's affect on dogs' mitral valves.
---
December 2009: Research physicians at the University of Pittsburgh conduct experimental mitral valve repairs on dogs, using radiofrequency ablation (RFA). The RFA energy is applied to the deteriorating valve flaps and chords, resulting in controlled damage which has the affect of qualitatively reducing the leaflet surface and the chordal length. The researchers found that the result of the application of RFA was to reduce the mitral regurgitation by statistically significant amounts. Read the details below.
November 2009: ACVIM's "Guidelines for the Diagnosis and Treatment of Canine Chronic Valvular Heart Disease". A panel of board certified veterinary cardiologists have published a "Consensus Statement, classifying the stages of MVD and the recommended treatment at each stage.
September 2009: The Serotonin Concentration Studies Continue. "Healthy CKCS dogs had significantly higher serum [serotonin] 5HT concentrations than other healthy dogs predisposed to DMVD [degenerative mitral valve disease]," concludes the University of Pennsylvania team studying serontonin's connection to mitral valve disease (see the January 2009 Current Research entry below) in its report to be published in the November/December 2009 issue of the Journal of Veterinary Internal Medicine. They also found that "Dogs with DMVD had significantly higher serum 5HT concentrations when compared with large breed control dogs."
August 2009: Researchers need dogs with Grade 3 heart murmurs. [NOTE: See July 2011 entry: "HECTOR Study fizzles out"] HECTOR Study: Free screening tests -- a consultation ,an echocardiogram, chest radiographs, blood sample analysis and ECG -- are included. At several veterinary schools, the University of Pennsylvania's Veterinary Hospital (VHUP), in Philadelphia, PA, Washington State University's veterinary medicine's cardiology department, in Pullman, WA, the University of Missouri's veterinary medicine teaching hospital, in Columbia, MO, North Carolina State University's veterinary medicine cardiology department in Raleigh, NC, Cornell University's veterinary medicine cardiology department in Ithaca, NY, and Texas A&M University's (TAMU) veterinary medicine's cardiology department, in College Stations, TX, as well as the Animal Medical Center in New York City, and the MedVet Medical and Cancer Center for Pets in Worthington, Ohio, are recruiting dogs for a study evaluating a beta-blocker to treat heart disease due to MVD. All breeds are eligible. The dogs must have at least a Grade 3 murmur, be at least a year old, and have never had any clinical signs of heart disease of any kind.
Dogs included in the study will receive the beta-blocker or placebo, and will be required to return for rechecks four times the first year and twice yearly each year after. The study's title is "Clinical Evaluation of the Efficacy and Safety of a Beta-blocker Medication used to Treat Heart Disease due to Chronic Valvular Heart Disease".
The beta-blocker being tested is not one of the ones commonly being prescribed and is administered in liquid form. It is a selective andrenoceptor blocker, identified as BAY 41-9202. The researchers hope to have up to 400 dogs participate in the study, over up to a four year period. The study is sponsored by Bayer Animal Health.
June 2009: Japan Surgeons Report Successful Repairs to CKCS Mitral Valves. Nihon University veterinary surgeons have been conducting "mitral valve plasty" surgery on cavalier King Charles spaniels and other small dogs since 2006. Mitral valve plasty involves suture repairs to the mitral valve leaflets and includes the insertion of artificial chords made of a polymer, expanded polytetrafluoroethylene (e-PTFE). They report in a 2009 journal article, "Mitral Valve Plasty in 11 Cavalier King Charles Spaniels", that "these results suggest that mitral valve plasty is beneficial in CKCS with MVD."
While two of their CKCS patients died during the post-operative study due to complications, and three were diagnosed with syringomyelia, the researchers found that among the nine survivors, "at 1 and 3 months after surgery, the left atrial to aortic root diameter ratio ... and the plasma atrial natriuretic peptide level ... were lower than those before surgery ... There were also significant improvements in the number of prescribed cardiovascular drugs 1 month after surgery ... and in the cardiac murmur grade ... ."
January 2009: Colorado State Univ. researchers to test drug inhibiting serotonin in mitral valves. Dr. E. Christopher Orton of the of Colorado State University's James L. Voss Veterinary Teaching Hospital and its Animal Heart Center in Ft. Collins, Colorado, and Dr. Sirilak Disatian, have issued a report on their study begun in June 2008, "Autocrine Serotonin and TGF-beta Signaling in Human Myxomatous Mitral Valve", which has been sponsored by the American Heart Association. The researchers have found that serotonin is created locally in heart mitral valves, thereby causing pathologic changes in the valves, resulting in their malfunction.
Serotonin is made by an enzyme called tryptophan hydroxylase 1 (TPH1). Serotonin then goes into the blood stream where it is picked up by platelets which are involved in blood clotting. Orton's group has shown that TPH1 is present in high levels in abnormal mitral valves from both dogs and humans.
Dr. Orton's group is seeking to find what triggers the enzyme in the valve which produces the serotonin. He plans to start a clinical trial on dogs to examine the impact of a drug that inhibits the enzyme that produces serotonin in the heart.
See also June 2008 entry for Dr. Mark Oyama.
---
October 2008: UK Kennel Club to Add "Health Plan" to Cavalier King Charles Spaniel Breed Standard. The (UK) Kennel Club announced that it will include a "breed health plan" in the CKCS breed standard, to "ensure that no dog is bred for features that might prevent it from seeing, walking and breathing freely." A meeting to include representatives of the UK's cavalier club and cardiologists is set for December 1. The club expects to issue the CKSC health plan by early 2009.
The UK club also is asking the UK government to "give it statutory powers to make its established Accredited Breeder Scheme compulsory throughout the country. If successful, this would mean that all breeders who are not part of the scheme and who have not officially confirmed their willingness to follow the health standards set by the Kennel Club would be unable to produce or sell puppies within the law." Additionally, the UK's cavalier breed club is "now required to adopt the Kennel Club's Code of Ethics, to ensure that their practices fall in line with Kennel Club policy for putting the health and welfare of puppies first. This includes a clause that explicitly forbids the compulsory culling (killing) of healthy puppies." See website www.thekennelclub.org.uk
September 2008: UK Kennel Club and British Veterinary Association Plan Possible Heart Testing Protocol for Cavalier Breeding Stock. On September 15, 2008, the UK Kennel Club and British Veterinary Association representatives met with representatives of UK cavalier King Charles spaniel clubs to discuss introducing a heart testing scheme, which would be applied to CKCS and three other breeds. The test results would be published in the Kennel Club's breed registration quarterly supplements and on the progeny's registration certificates. The group plans to meet again in December to consider adopting the scheme. The UK Kennel Club also is looking at ways by which breeders could access health results of dogs/ bloodlines. This service will be available to breeders and pet owners.
July 2008: ACVIM Announces "ARCH" -- New Registry of Cardiac Health. The board certified cardiologists of the American College of Veterinary Internal Medicine (ACVIM) have introduced a new registry, ARCH, to certify dogs' hearts are clear of mitral valve disease and other genetic heart disorders. ARCH certifications are issued only by board certified veterinary cardiologists. Look for the ARCH symbol and check out the website.
June 2008: Serum Serotonin Concentration Is Elevated in CKCSs. University of Pennsylvania Drs. Jason W. Arndt, Mark A. Oyama, and C. A. Reynolds have completed initial research showing that CKCSs have higher levels of serotonin (5-HT) than other breeds which are pre-disposed to MVD. (CKCS, 903.9 [321.5] ng/ml vs. non-CKCS, 536.0 [153.7]; P50.004). The team studied 51 dogs, including 32 cavaliers, which either were affected with or pre-disposed to MVD (CKCSs as a breed are pre-disposed to MVD), plus 28 control dogs. They report: "In humans, elevated serotonin (5-HT) is associated with development of valvular lesions. Canine mitral valve cells demonstrate dose-dependent 5-HT-mediated ERK1/2 signaling, suggesting a possible link with canine DMVD. ... Our results suggest that 5-HT may play a role in the development of DMVD in small breed dogs, and in particular in the CKCS. Further studies involving the relationship between 5-HT, DMVD, breed, and platelet number, morphology, and function are warranted."
Meanwhile, at Colorado State University, Dr. E. Christopher Orton of the of CSU's James L. Voss Veterinary Teaching Hospital and its Animal Heart Center in Ft. Collins, Colorado, has started a study, "Autocrine Serotonin and TGF-beta Signaling in Human Myxomatous Mitral Valve", which is sponsored by the American Heart Association.
May 2008: Auburn University Researchers Find Possible Link Between Oversized Platelets and MVD in Cavaliers. A team of researchers at Auburn University in Alabama (Drs. B. Davis, M. Toivio-Kinnucan, S. Schuller, M.K. Boudreaux) determined that "a mutation in the gene encoding β1-tubulin correlated with macrothrombocytopenia in CKCS." They concluded that "this information will aid in distinguishing inherited from acquired thrombocytopenia. It also provides insight into the mechanism of platelet production by megakaryocytes, and also may prove useful in understanding heart-related changes in macrothrombocytopenic CKCS with concurrent mitral valve regurgitation." See citation below.
May 2008: Researchers Need Heart Tissue From Deceased MVD Canines. Dr. Allison M. Heaney, board certified veterinary cardiologist, heads a research program at the College of Veterinary Medicine at Washington State University studying the difference in the balance between these proteins affecting collagen in normal cultured mitral valve cells and mitral valve cells cultured from diseased leaflets. Differences that exist between normal and diseased valve cells will help target future research projects and aid in determining the cause of the breakdown of collagen in diseased valve cells.
Dr. Heaney is requesting mitral valve tissue from dogs of any breed that have died or have been euthanized that have significant degenerative MVD. The valve tissue will be used to culture cells from the tissue in order for the researchers to study the disease from a cell culture perspective. For inclusion in the study, dogs need to have a diagnosis of degenerative mitral valve disease from their veterinarian (if echocardiography findings are available, those should be provided as well) and the owner needs to be willing to let their referring veterinarian remove the mitral valve from the dog after it dies or is euthanized. The tissue should be removed within 2 hours of death or euthanasia.
She requests that the anterior mitral valve leaflet (the larger leaflet most associated with the septum and aorta) -- but if there is any confusion the entire mitral valve can be shipped and they can collect the anterior mitral valve leaflet once it arrives here. The sample should be shipped in phosphate buffered saline. If needed, the researchers can ship tubes of phosphate buffered saline for sample collection. The sample should be shipped on ice overnight to the address below. For more information, contact Dr. Heaney or her research technician, Marsha Robertson, at Department of Veterinary Clinical Sciences, College of Veterinary Medicine, Washington State University 100 Dairy Road, Pullman, WA 99164-1120, telephone 509-335-0711, fax 509-335-0880, email aheaney@vetmed.wsu.edu, websites: www.vetmed.wsu.edu.This study is supported by AKC Canine Health Foundation, webpage www.akcchf.org/news/index.cfm?article_id=249
May 2008: DNA Project Needs UK Cavaliers. Simon Swift, MA VetMB Cert SAC MRCV, at the University of Liverpool, heads a DNA study of cavalier King Charles spaniels. The study is based upon a novel genetic method intended to discover the genes behind mitral valve disease in the CKCS. The researchers need 100 cavaliers with early onset MVD (defined as developing mitral insufficiency before age 4 years or developed signs of heart failure before 8 years) and 100 CKCSs with late onset MVD (dogs over 10 years without a murmur or with very mild mitral insufficiency). The group also is currently working to locate qualified dogs in Sweden and Denmark, as well as the UK.
If you live in the UK and have a dog which meets these standards, contact Mr. Swift about obtaining blood samples and pedigrees: (1) Dogs under 4 years with a loud murmur. (2) Dogs under 8 years that have developed heart failure. This does not necessarily mean a cough. They should also have breathlessness, weight loss, and exercise intolerance. They should also need medication. (3) Dogs over 8 years with no murmur or a very quiet one. A cardiologist should examine the dog. There will no charge if the examination is coordinated with Mr. Swift at a participating centre. The researchers are prepared to travel to examine large groups of dogs. The team is rganising a health clinic in Bagworth on September 27, 2008. If you can attend with a suitable dog, please bring your pedigree.
You may contact Mr. Swift at: Small Animal Teaching Hospital, The University of Liverpool. Leahurst, Chester High Road, Neston, Cheshire CH64 7TE; telephone (0151) 795 6100, fax: (0151) 795 6101, email sath@liv.ac.uk, website www.liv.ac.uk/sath/index.htm
March 2008: Reducing Rejection of Replacement Mitral Valves. Dr. E. Christopher Orton of Colorado State University's Animal Heart Center in Ft. Collins, Colorado leads a team researching the use of "tissue engineering" to build a better replacement for canine heart valves. "All replacement heart valves in use today are based on non-living tissues and have limitations," said Dr. Orton in an interview published in CSU's Insight magazine, Spring 2008 issue. "In humans, there are two options, a mechanical valve that requires the patient to be on blood thinners for the rest of their lives, or a bioprosthetic valve, using a pig valve fixed with glutaraldehyde. Humans can tolerate these valves, but dogs not so much. As a species, dogs are more likely to reject foreign tissue." Dr. Orton's work focuses on tissue engineering that studies methods for removing antigens from living tissues and repopulating the tissue with the animal's own cells.
The team is developing new methods for screening a large number of proteins for antigenicity -- the degree to which a substance induces an immune response, across species. To accomplish this, Dr. Orton's team is using proteomics to look at all of the proteins in the tissues used for bioprosthetic heart valves.
Proteomics is a new focus in the field of biotechnology that enables a system-wide analysis of proteins produced by cells. With proteomics, researchers can detect proteins that elicit an immune response, and subsequently identify the protein antigen, categorize the antigens into broad groups according to their origin, and then place them into smaller categories according to structure, type, physical and chemical properties.
By exposing separated proteins to naturally-occurring and acquired antibodies, Dr. Orton seeks to determine which proteins are responsible for the antigenicity of biomaterials, and this knowledge can be used to develop strategies to selectively remove those proteins. This study is expected to provide important insights about the bioprostheses and about tissue transplantation in general.
---
September 2007: Indentifying DNA markers and altered genes that predispose cavaliers to develop early-onset MVD: Drs. Margaret M. (Meg) Sleeper, Petra Werner, and James Buchanan, of the University of Pennsylvania's School of Veterinary Medicine, are conducting a genetic analysis of CKCS hearts and blood samples, with the goal to identify DNA markers and altered versions of genes that predispose cavaliers to develop early-onset mitral valve disease. The inclusion criteria are CKCSs that develop from grade 3 to grade 6 MVD murmurs before the age of 5 years; and their immediate relatives (parents, siblings, and grandparents); and dogs over age 6 years without murmurs. They are obtaining samples consisting of: 3 mls of EDTA blood. For more information about sending blood samples to this project, contact either the ACKCSC trust's Bettina M. Sterling, email Sterlingtoys@aol.com, or Dr. Werner, telephone number 215-898-8894, email cmichel@vet.upenn.edu. An application form is available at www.ackcsc.org/health/CKCS_owner_info_form.pdf Drs. Sleeper and Buchanan are board certified cardiologists. Dr. Buchanan has contributed over sixteen years of his time to research of MVD in the CKCS. Dr. Werner, who has a doctorate in molecular genetics from the University of Zürich, has been leading a team of researchers at the Center for Comparative Medical Genetics and Section of Medical Genetics at the School of Veterinary Medicine, University of Pennsylvania for the past ten years in developing a genetic map of the canine genome.
The American Cavalier King Charles Spaniel Club's charitable trust's Darcy Fund is helping to underwrite this research, and the ACKCSC trust is actively participating in the project by collecting selected blood samples and pedigrees during health clinics around the United States. Financial donations to support this research project may be made by sending checks payable to "Trustees of the University of Pennsylvania", with "Cavalier Heart Fund" in the memo, directly to Dr. Petra Werner, Room 4033, Ryan Veterinary Hospital, University of Pennsylvania, 3900 Delancey Street, Philadelphia, PA 19104-6010. Donations are tax deductible.
June 2007: Dogs needed for reduced rate Ohio State study to improve ultrasound imaging for diagnosing congestive heart failure: Dr. Karsten E. Schober of the cardiology department at the Ohio State University's College of Veterinary Medicine in Columbus, Ohio is looking for dogs with diagnosed heart disease to be a part of a non-invasive study titled: "Can better imaging predict heart failure?". The researchers seek to utilize cardiac ultrasound to identify and stage congestive heart failure (CHF) in dogs. Dogs with asymptomatic dilated cardiomyopathy (DCM) and degenerative mitral valve disease (MVD) and dogs with CHF caused by MVD or DCM will be enrolled.
Any dog with DCM or MVD -- unless treated with high doses of diuretics and no concurrent systemic disease -- is eligible. Participating dogs would be examined twice at the Ohio State Veterinary Hospital, five to fourteen days apart. During these two visits, the dogs will be given a complete physical examination, chest x-rays, an echocardiogram, blood pressure measurement, and a blood sample drawn. Benefits for dog owners include low cost examinations (50 percent cost reduction for the first visit and free second visit), short scheduling and waiting times, and important contribution to a research study that can improve the health of dogs. The results of this study may help to earlier diagnose CHF, better stratify cardiovascular risk, tailor therapy to specific dog needs, and reduce the exposure of personnel and animals to the ionizing radiation required for repeated thoracic radiography.
Contact: Dr. Schober, telephone 614-292-3551, email schober.4@osu.edu, or Laura Spayd, telephone 614-292-3551. Also visit http://www.vet.ohio-state.edu/2404.htm
June 2007: 3-D echocardiographics and image reconstruction of cavaliers with MVD: Dr. Mark A. Oyama at the School of Veterinary Medicine, University of Pennsylvania, is leading a team of investigators to determine whether the heart valves of dogs with MVD possess inherently different geometrical characteristics when compared to those of non-affected dogs. They propose using a novel 3-D echocardiographic technique and specialized image reconstruction to visualize the geometry of the valve annulus and valve leaflets in greater detail. They intend to correlate the valve geometry with disease severity, ventricular function and geometry, and conventional 2-D echocardiographic measurements of mitral valve disease.
Pathophysiological aspects of early mitral valve diseases in cavaliers: Dr. Inge Tarnow, at the University of Copenhagen's Department of Animal and Veterinary Basic Sciences, heads a group of specialists studying pathophysiological aspects of early mitral valve disease in cavaliers, including changes in platelet function, hemostatic changes, and prognostic factors. They currently are performing a large longitudinal study of 100 cavaliers with examinations (echocardiographic and blood tests) at ages 2, 4, and 8 years.
DNA to discover genes causing MVD: Dr. Clare Rusbridge at the Stone Lion Veterinary Centre in the UK is coordinating an international group of geneticists and other specialists who are researching DNA samples from a variety of categories of cavalier King Charles spaniels throughout the world, in an effort to discover the genes causing mitral valve disease. In an April 2006 research update, Ms. Rushbridge reports that "a full genome scan looking for the causal gene/s of syringomyelia and mitral valve disease is underway!" The Cavalier Health Foundation (associated with the Cavalier King Charles Spaniel Club, USA) has contributed a grant to help underwrite this project. Donations are tax deductible. Donate to the Cavalier Health Foundation!
Also participating are Marie Pierre Dube, a genetics epidemiologist at the Montreal Heart Institute, and Dr. Zoha Kibar, the molecular geneticist in charge of fine mapping and identification of the gene(s) defective in MVD and syringomyelia in CKCSs, at Centre for the Study of Brain Diseases, CHUM – Montreal. Dr. Kibar reports in the April 2006 update:
"Both Syringomyelia and Mitral valve disease are particularly common in the cavaliers. Such high incidence in a particular breed as compared to other breeds suggests the involvement of genetic factors. The mode of inheritance including the number, identity and relative contribution of the causative genes is not determined yet. The etiology of both conditions could be further complicated by variable penetrance of the various genotypes and the involvement of environmental factors.
"The first step which is genetic mapping is currently underway. Due to the complex inbreeding in the CKCS, a preliminary genetic analysis was necessary to evaluate the informativeness of the genetic markers and hence the feasibility of a whole genome scan in such breed. Consequently, 10 dogs were selected for genotyping with 122 markers distributed among the 38 autosomes and X chromosome. The markers were found to be sufficiently polymorphic and informative. Next, 200 dogs were selected for a whole genome scan, primarily for Chiari malformation. However with additional phenotypic information on mitral valve disease, it is possible to use the same data to map the gene(s) defective in this disease. The whole genome scan was conducted at the Mammalian genotyping Center at the Marshfield Clinic in Wisconsin, USA. The genotyping data will now be analyzed using both linkage-based and association studies. In the latter, we will be taking advantage of the founder effect demonstrated for both these disorders in the CKCS breed.
"This strategy involves: 1) genetic mapping of the underlying gene(s), 2) identification of these defective gene(s) using the positional candidate gene approach and characterization of the mutation(s) and 3) initial functional characterization of the protein(s) encoded by the gene(s). This will help better understand the underlying pathogenic mechanisms for better diagnosis, prognosis and clinical management of these devastating conditions. These studies will also help unravel some of the complexity involved in this malformation in humans and in the embryonic development of the affected structures."
Genomic expression patterns of mitral valve tissues from dogs with MVD: Dr. Mark A. Oyama at the School of Veterinary Medicine, University of Pennsylvania, and Sridar V. Chittur, PhD, Center for Functional Genomics, State University of New York at Albany, have published "Genomic expression patterns of mitral valve tissues from dogs with degenerative mitral valve disease" in the August 2006 issue of the American Journal of Veterinary Research. Their conclusion is that "Evaluation of global expression patterns provides a molecular portrait of mitral valve disease, yields insight into the pathophysiologic aspects of DMVD [degenerative mitral valve disease], and identifies intriguing genes and pathways for further study."
Repairing damaged heart cells by transplanting stem cells: Dr. Oyama also is investigating whether dogs' damaged heart cells can be repaired by transplanting the dogs' own stem cells into their hearts, a procedure called cardiac cellular transplantation.
January 2007: Studying cellular changes that occur as the mitral valve deteriorates: Dr. Brendan M. Corcoran and Richard Han of the veterinary school at the University of Edinburgh, in collaboration with University College Galway, are conducting studies of the cell type of cavaliers afflicted with MVD, including the cellular changes that occur as the mitral valve deteriorates, assessing affected valves for the presence of a variety of markers that identify cell types, and determining if there is increased cell enzymatic activity which could result in valve destruction. The investigating panel suspects that that reason dogs develop MVD is because of a cell type, known as a valvular interstitial cell, which is malfunctioning and failing to produce normal structural components. These components are crucial to maintaining the valves structural rigidity, its shape and function, and to prevent it from leaking.
The study is looking at the structure and appearance of the valve cells using electron microscopy, thereby enabling the researchers to characterize the differences between normal and abnormal cells. The immediate aim of the studies is to prove these cells are abnormal, in what way they are abnormal, and why they are abnormal. In conjunction with that work, they are hope to determine procedures to isolate normal and abnormal cells and investigate the function of the cells in a controlled laboratory environment. See Dr. Corcoran's 2004 article, "Identification of surface morphologic changes in the mitral valve leaflets and chordae tendineae of dogs with myxomatous degeneration", in the American Journal of Veterinary Research.
The Scottish study also involves evaluating the changes in the structural elements (collagen and elastin) in the valves, using routine and special stains for light microscopy, and looking at the expression of immunoglobulins in affected dogs. In a February 2006 interim report, the researchers stated that they are "confident that there are recognisable changes in the cell types that are crucial for maintaining healthy valves, and preliminary data suggests this is resulting in altered protein expression by the valve cells." According to the February 2006 interim report, Richard Han is leading two other projects related to the Scottish study. In the first, he is looking into "the structural change in the valve, particularly the spatial arrangement of the matrix, which gives the valves their structural rigidity and which is disorganised in disease." The researchers are using a powerful x-ray technique to investigate this problem.
Also, Mr. Han is leading a second related study, which is of innervation (nerve supply) of the mitral valve. Dr. Corcoran states that, "We know that a derangement of nerve supply has an adverse affect on valve function and we suspect on valve cells. This study is using immuno-histochemistry to map the innervation of the valve in normal and diseased dogs."
In their January 2007 report to the U.K.Cavalier King Charles Spaniel Club, the researchers state that their work is divided into five categories: (1) Immunohistochemical localization and identification of cell types in affected valves; (2) Quantification of cellular changes in diseased valves; (3) Identification of alteration in connective tissue elements and the factors that control these elements; (4) Evaluation of alteration in endothelial cell morphology and function; and (5) Analysis of differential protein and gene expression in diseased valves.
Dr. Corcoran concludes in his January 2007 report that, "We have identified fundamental changes in the valve that were not previously known and we have also identified the nature of change that occurs with disease progression. We have begun to look at the more fundamental changes that occur at the gene expression level and the consequence of changes in gene expression, namely what protein are expressed or absent. Like all research, this project has answered some questions, but has also raised new questions that will need investigation. Historically, we have known very little about the mitral valve disease in either dogs or humans and by its very nature this type of research slowly fills in the gaps in our knowledge hopefully eventually leading to the answer to the question of why does mitral valve disease occur."
Dr. Corcoran next (as of May 2007) is proceeding to investigate the phenomenon of interstitial cell phenotypic change further, using proteomics (two-dimensional gel electrophoresis) to identify potential proteins of interest. He states that, "From these data, in future studies we would use RT-PCR to identify differential gene expressions and identify potential genes of interest." The American Cavalier King Charles Spaniel Club's charitable trust's Darcy Fund, is helping to underwrite Dr. Corcoran's new area of research. Donations are tax deductible.
Dr. Corcoran may be reached at telephone 0131 650 6070, email Brendan.Corcoran@ed.ac.uk Mr. Han's telephone number is 0131 650 7680.
---