Cavalier King Charles Spaniel Breeders
---
Considering the serious genetic health defects which afflict the cavalier King Charles spaniel as a breed, it is important to find breeders who take health testing of their breeding stock very seriously. Unfortunately, it is not an easy task for the puppy buyer.
Most cavalier King Charles spaniel breeders in the United States are quick to tell the pet buyer that they are "responsible" or "reputable" or even "ethical" (one calls himself a "code of ethics" breeder), and that they "health test" their cavaliers. However, very few of those breeders fully test their breeding stock for severe genetic disorders and follow responsible breeding health protocols.
As recently as 2009, the chairman of the UK's Cavalier King Charles Spaniel Club stated: "There are many members who are still not prepared to health check their breeding stock, and of those who do, it would appear that many would not hesitate to breed from affected animals."
In our 40+ years of observing the American CKCS breeding scene, never has there been more information about inherited health problems available to cavalier breeders, and never have there been more Cavalier breeders who either fail to test their breeding stock or ignore the results of those tests.
Dr. Clare Rusbridge, BVMS PhD DipECVN MRCVS, of the Stone Lion Veterinary Centre, Wimbledon, UK, who has devoted many years to the study of genetic diseases in thousands of cavalier King Charles spaniels, stated recently in a report about cavaliers in the Journal of Heredity that "some breeders believe that highlighting health issues may reduce puppy sales and/or compromise their breeding program and thus endanger their livelihood."
An example is the heart mitral valve disease (MVD) breeding protocol. The MVD Breeding Protocol was announced to cavalier breeders in the United States in 1998 and was promptly endorsed by the board of directors of the Cavalier King Charles Spaniel Club, USA, a nationwide registry of cavaliers. Since then, the vast majority of breeders have refused to follow those minimum breeding standards designed to eliminate early-onset MVD in future generations of cavalier King Charles spaniels. Lennart Swenson, M.Sci., the Swedish canine geneticist who devised the MVD breeding protocol, said, "The biggest reason that breeding schemes fail is that breeders don't follow them!" And yet, most of the breeders will insist that they health-test their cavaliers for MVD, a meaningless claim at best.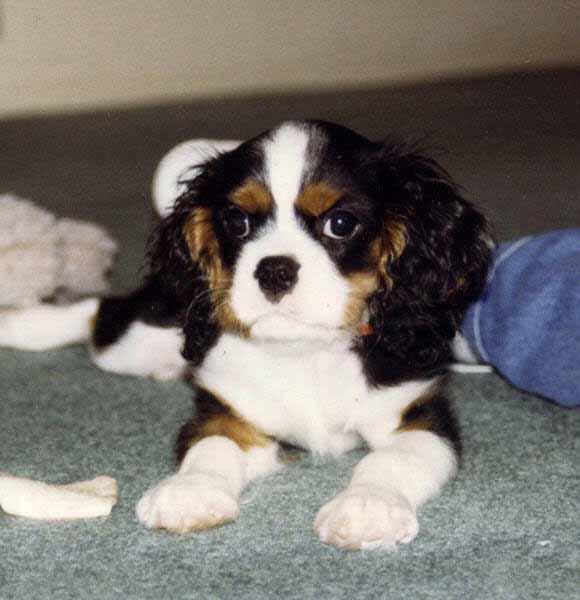 For example, if a breeder has his 24 month old cavalier examined for MVD, and the dog passes the examination with a murmur-free heart, those results are meaningless for breeding purposes because, under the MVD Breeding Protocol, no cavalier should be bred that young. Also, under the MVD Breeding Protocol, the examining veterinarian must be a board certified cardiologist. Some CKCS breeders have been known to have their dogs' hearts examined and determined to be murmur-free only by their general practitioner veterinarians, and then those breeders falsely claim that their dogs are certified to be free of MVD.
To avoid dealing with breeders who make false claims about their CKCSs, it is important to ask each breeder about the genetic health tests performed on his cavaliers, and about the results of those tests, and insist upon receiving copies of their test reports and test clearance certificates, signed by the examining veterinarians, before considering buying a cavalier from that breeder. We have a webpage of ten questions about these tests, which you may ask each breeder.
You may conclude that any breeder who fails to provide copies of those reports and certificates, or worse yet, who denies that they are important, is a breeder who does not fully health test his Cavaliers.
It is equally important that breeders who do have their cavalier breeding stock tested for genetic disorders also not breed those cavaliers which do not pass those tests. This should be obvious, but there are breeders of CKCSs who test their dogs, find that the dogs failed one or more of the tests, and breed those dogs anyway.
HOW TO FIND A BREEDER OF CAVALIER KING CHARLES SPANIELS
in the United States
We steer clear of recommending any particular breeders. Finding a breeder who has followed the health testing protocols often depends upon the particular litter. A breeder may breed an underaged female once or twice, and then by the time the breeder is ready to breed her the next time, she no longer is underaged and may have been tested and passed those tests. Instead, we provide 10 Questions for Breeders which is a list of the most important genetic health questions which buyers should ask every cavalier King Charles spaniel breeder, and we provide the TOP TEN: Breeders' Worst Excuses to prepare the buyer for the run-around to expect from some cavalier breeders.
A few tips for narrowing the field:
►Never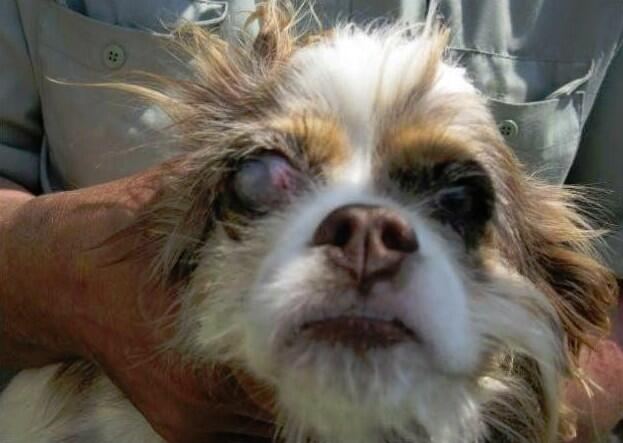 buy a cavalier King Charles spaniel from a pet store or a broker. Many pet store puppies are bred from mistreated and un-cared for cavaliers which spend their lives "stored" in wire cages and filthy pens in puppy mills, such as this pathetic, abused Blenheim female (right). See this 2013 article comparing behavioral characteristics of dogs acquired from non-commerical breeders and from pet stores.
►Buy a cavalier only directly from its breeder, and communicate only with that breeder. If a "breeder" claims that she "imports only quality puppies", she is a broker and not the breeder of those puppies. There are two registries for cavaliers in the USA. The American Kennel Club (AKC) and the independent Cavalier King Charles Spaniel Club, USA ("CKCSC,USA"). But keep in mind that the AKC also registers cavaliers bred by puppy millers and sold in pet stores. On the other hand, the CKCSC,USA prohibits its members from selling cavaliers to or through pet shops or brokers, or from purchasing any cavalier or any litter for resale.
►Do not focus solely on breeders who have websites or who advertise on the Internet.
►Go to these websites: www.ofa.org and www.caninehealthinfo.org They list dogs which meet certain minimum health test standards. Check out the list of cavaliers and look for the names of kennels or breeders with the most entries. Contact those breeders, and also ask them for names of other breeders they recommend.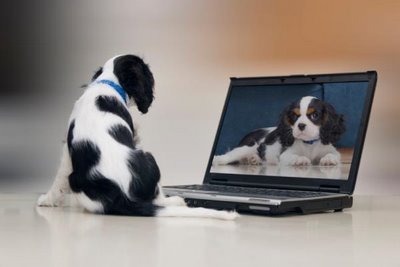 ►Ask volunteers at health clinics sponsored by Cavalier clubs. The two national CKCS breed clubs, the CKCSC,USA and the AKC's cavalier "parent club", the American Cavalier King Charles Spaniel Club ("ACKCSC") both have regional cavalier clubs related to them. We list upcoming health clinics. For each clinic, we include the name and contact information for persons who have volunteered to set up and lead the volunteers at the clinic. If there is a nearby cavalier club health clinic on the schedule (they are printed in red in Table 2), plan to go to the clinic, meet the volunteers, and ask them for recommended breeders. Or, call the contact person for a cavalier clinic and ask for their recommendations. Better yet, volunteer yourself to help out at a cavalier King Charles spaniel health clinic and meet both the other volunteers and the breeders who bring in their breeding stock for testing.
►Ask breed club health committee chairmen. Usually (but not always), the breeders who volunteer to lead health committees are more committed to health testing than the average breeder. Most CKCS clubs have their own websites, which list club officers and committee chairmen. Find out who the health committee chairmen are and contact them for recommendations. The websites of the two national cavalier clubs are www.ckcsc.org and www.ackcsc.org. You can find links to the regional and local cavalier club websites on the "links" webpages of these national cavalier clubs.
►Check out the "Health & Conformation Class" entries in CKCSC,USA conformation shows. The entries in this class must meet certain health test criteria, and the owners who enter their cavaliers in this class may know of health-conscious breeders to recommend. For information about the CKCSC,USA's Health & Conformation Class, contact C. Anne Eckersley, email chadwickcavaliers@comcast.net
►Do not be turned off by breeders who ask a lot of questions about you, your background, and your lifestyle. The most responsible cavalier breeders can be picky about placing their puppies with strangers. These breeders want to find out as much about you and your family as possible. They may ask questions such as: (1) Do you have a fenced yard? (2) Do you have young children? (3) Do you have other dogs? (4) Will anyone be at home during the workday? These questions could be just the beginning of their enquiries about you. These breeders' puppies are part of their family, and they want assurances that you will be able to care for one of them as well as, or even better than, they can.
Be very skeptical of breeders who: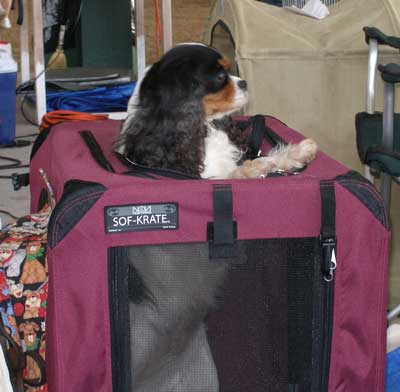 ►Claim that all of their breeding stock (or their puppies) have been tested and cleared of genetic diseases. Insist that the breeder provide you with legible copies of the litter's sire's and dam's medical clearance certificates or medical reports, signed by the examining cardiologists, ophthalmologists, and other veterinary specialists. See 10 Questions for Breeders. Even worse, we recently found a cavalier breeder's website which claims mitral valve disease is due to a magnesium deficiency!
►Claim their cavaliers are "from champion bloodlines". Insist that the breeder provide you with copies of championship certificates. If the championships are not from well-known registries and cavalier King Charles spaniel clubs, like the CKCSC,USA or the American Kennel Club ("AKC") or any the national kennel clubs of Canada, England, France, Sweden, or other western European countries, then be very wary. Also, do not assume that breeders who have bred many conformation champion Cavaliers also follow the health testing and breeding protocols. It is a lot easier to breed conformation champions when the breeder ignores health testing and protocols. See 10 Questions for Breeders.
►Offer several breeds in addition to cavaliers. The more breeds a breeder offers for sale, the more likely that breeder is a puppy miller or a broker.
►Claim to offer health guarantees, or even "very strong health guarantees" or the like. Insist on getting copies of these guarantees before you pay any money to these breeders.
►Claim that they are "reputable" or "responsible" or "ethical" or the like. Anybody can call themselves those things. There is one cavalier breeder who even calls her kennel "pre-eminent". Those are terms that only other people should use to honestly describe the breeders, and should not be used by the breeders to describe themselves.
►Require non-refundable deposits. Be sure to find out why the breeder requires a non-refundable deposit, and whether those reasons make sense to you, and under what circumstances, if any, the breeder will refund the deposit anyway. Get the entire deposit agreement in writing. Many non-reputable breeders require non-refundable deposits, but some reputable breeders do, too.
►Offer IRISH IMPORTS! There are some very fine cavaliers which are whelped and raised by breeders in Ireland. BUT...unfortunately, many, many CKCS importers -- who will claim that they are breeders or relatives of breeders -- will import puppies from Irish puppy farms and offer them for sale in the U.S. For example, if a U.S. breeder offers to sell you a cavalier puppy from Ireland, she is an importer and not the breeder of that dog. Remember: buy a cavalier King Charles spaniel only from its breeder, and communicate only with that breeder.
►Do not have any or much health information on their websites. Be particularly careful if the breeder tries to downplay the significance of cavaliers' serious health problems, like mitral valve disease. The facts are that Cavaliers are 21 times more likely to develop MVD than the average breed, and cavaliers tend to develop MVD much earlier than other breeds. You can find out the truth about MVD in Cavaliers here.
Avoid breeders who:
►Don't know the name of the breed. There are breeders, particularly on the Internet, who call the dogs such names as "King Charles Cavaliers" or "Cavalier King Charles Terriers". We found one who even called them "King Saint Charles Cavalier Spaniels". If the breeder does not know the breed's name, back away and move on quickly.
►Say they breed "miniature", "small", "tiny", or "teacup" cavaliers. Breeders who intentionally try to breed cavalier King Charles spaniels only in the 10 to 12 pound range cannot have the best interest of the breed in mind. The breed standard's range of weight is from 12 to 18 lbs., and many males tend to weigh more than 18 lbs.
►Have not registered their dogs with the CKCSC,USA or the AKC -- preferably with both registries. If the breeder does not care enough about the breed to have the litter parents registered with either the CKCSC,USA or the AKC, then the breeder cannot be serious about showing the cavaliers in conformation events and improving the conformation and temperament of the breed. If the litter is not registered with either the CKCSC,USA or the AKC, then don't waste your time with that breeder. Avoid breeders who register any cavaliers only with such "registries" as the ACA (American Canine Association) or APRI (America's Pet Registry, Inc.) or the CKC (Continental Kennel Club) or the FIC (Federation of International Canines) or the NKC (National Kennel Club) or the United All Breed Registry or the ICC (Irish Canine Club) or who register any CKCSs only with the UKC (United Kennel Club). Also, be concerned about U.S. breeders whose cavaliers are registered only with the IKC (Irish Kennel Club). See Irish Imports.
►Will not let you see the puppies' mother or the kennel facilities. Whatever it is that the breeder does not want you to see probably is exactly what you ought to see.
►Try to mislead you with false information about cavaliers' health problems. We found a breeder claim on his website that "the leading health issue of cavaliers is obesity." Unbelievable! And, we also came upon a cavalier breeder's website that lists only undescended testicles and umbilical hernias as the hereditary health problems in the breed!
►Offer mixed breeds, such as "Cavachons" and "Cavapoos".
►Have websites with generic names like www.PuppiesOnDemand.xxx or www.PetsOvernite.xxx.
►Are not members of either the CKCSC,USA or the ACKCSC. If the breeder is not a member of one of these cavalier King Charles spaniel breed clubs, they probably either are not serious about their interest in bettering the breed or they have been expelled from one of those clubs.
►Refuse to give you references when you ask for them. Ask the breeder for names of buyers of his cavalier puppies and those buyers' contact information, so you may ask them about the breeder. If the breeder balks at this request, scratch him off of your list.
►Have photos of other breeders' cavaliers on their websites. You should want to see pictures of only the breeder's dogs and puppies -- not those of other breeders. And, if the CKCSs on their websites do not look like any cavaliers you have ever seen before, their puppies probably will look just as strange.
►Tell you that they refuse to list their breeding dogs' health test clearances on the website of the Orthopedic Foundation for Animals (OFA). Remember: Those who have nothing to hide, hide nothing.
Better yet, consider adopting an abandoned cavalier. Check out these cavalier rescue groups in the United States, Canada, the United Kingdom, and Ireland. Click here:
---
Differences in behavioral characteristics between dogs obtained as puppies from pet stores and those obtained from noncommercial breeders. Franklin D. McMillan, James A. Serpell, Deborah L. Duffy, Elmabrok Masaoud, Ian R. Dohoo. JAVMA. May 2013;242(10):1359-1363. Quote: "Objective: To compare the owner-reported prevalence of behavioral characteristics in dogs obtained as puppies from pet stores with that of dogs obtained as puppies from noncommercial breeders. Design: Cross-sectional study. Animals: Dogs obtained as puppies from pet stores (n = 413) and breeder-obtained dogs (5,657). Procedures: Behavioral evaluations were obtained from a large convenience sample of current dog owners with the online version of the Canine Behavioral Assessment and Research Questionnaire, which uses ordinal scales to rate either the intensity or frequency of the dogs' behavior. Hierarchic linear and logistic regression models were used to analyze the effects of source of acquisition on behavioral outcomes when various confounding and intervening variables were controlled for. Results: Pet store–derived dogs received significantly less favorable scores than did breeder-obtained dogs on 12 of 14 of the behavioral variables measured; pet store dogs did not score more favorably than breeder dogs in any behavioral category. Compared with dogs obtained as puppies from noncommercial breeders, dogs obtained as puppies from pet stores had significantly greater aggression toward human family members, unfamiliar people, and other dogs; greater fear of other dogs and nonsocial stimuli; and greater separation-related problems and house soiling. Conclusions and Clinical Relevance: Obtaining dogs from pet stores versus noncommercial breeders represented a significant risk factor for the development of a wide range of undesirable behavioral characteristics. Until the causes of the unfavorable differences detected in this group of dogs can be specifically identified and remedied, the authors cannot recommend that puppies be obtained from pet stores."
Behavior Differences in Dogs from Pet Stores Versus Breeders -- Pet store dogs have more psychological problems than dogs from breeders. Stanley Coren. Psychology Today. May 2013.
---